AOL Closes $315 Million Buy of Huffington Post, Adds Staff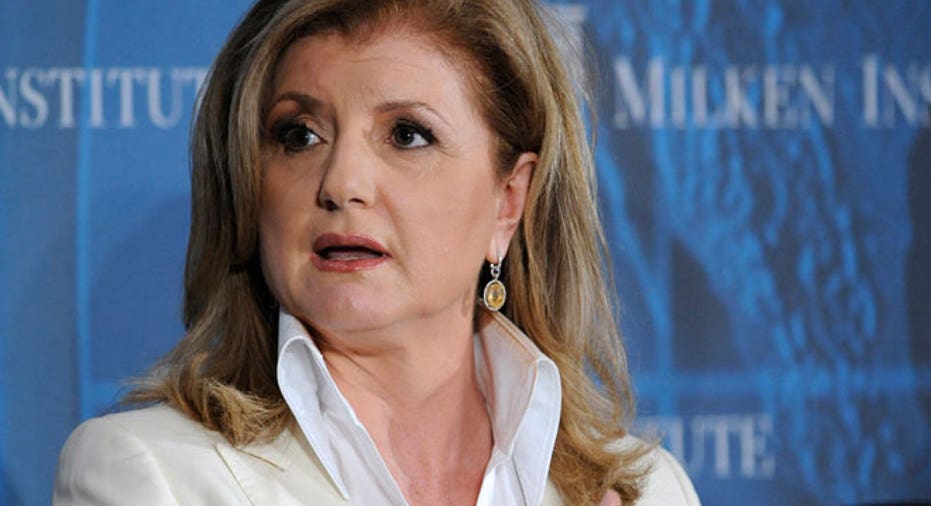 AOL (NYSE:AOL) put the finishing touches on Monday on its $315 million acquisition of Arianna Huffington's Huffington Post and unveiled six new additions to the site's reporting team.
Marking its largest acquisition under CEO Tim Armstrong, the Huffington Post deal is a key part of AOL's turnaround plans.
The Huffington Post, which has more than 27 million unique monthly U.S. visitors, will be integrated with AOL Media and AOL Local properties such as TechCrunch and Engadget in a new division called the Huffington Post Media Group.
Huffington, who co-founded the left-leaning site as an answer to the Drudge Report, will serve as the unit's president and editor-in-chief.
"Through this acquisition, AOL is accelerating its strategy to deliver a scaled and differentiated array of premium news, analysis, and entertainment produced by thousands of writers, editors, reporters, and videographers around the globe," AOL said in a statement.
AOL said the combined entity will have a user base of 117 million unique visitors a month in the U.S. and 253 million around the world.
Meanwhile, the Huffington Post unveiled six new hires, "the first in a host of hires" the group "will be making in the next few weeks as it expands its original reporting."
The company has recruited Yahoo's! (NASDAQ:YHOO) Michael Calderone to be a senior media reporter, the New York Times Co.'s (NYSE:NYT) Trymaine Lee as a senior reporter, the New York Daily News' Michael McAuliff as a senior congressional reporter and The Daily's Jon Ward as a senior political reporter.
The Huffington Post also said it has also hired Bonnie Kavoussi, who is set to graduate from Harvard, as a business reporter and Lucas Kavner, founding editor of Unigo, as an entertainment reporter.
AOL, which was spun off from Time Warner (NYSE:TWX) in 2009, has struggled to grow its advertising sales, posting a 26% decline in fourth-quarter revenue in January.
"These new hires, which are only the beginning, demonstrate our commitment to great journalism. An outstanding team of talented editors, writers, and reporters -- ranging from award-winning veterans to budding new journalism stars -- will be at the heart of the Huffington Post Media Group," Armstrong said in a statement.