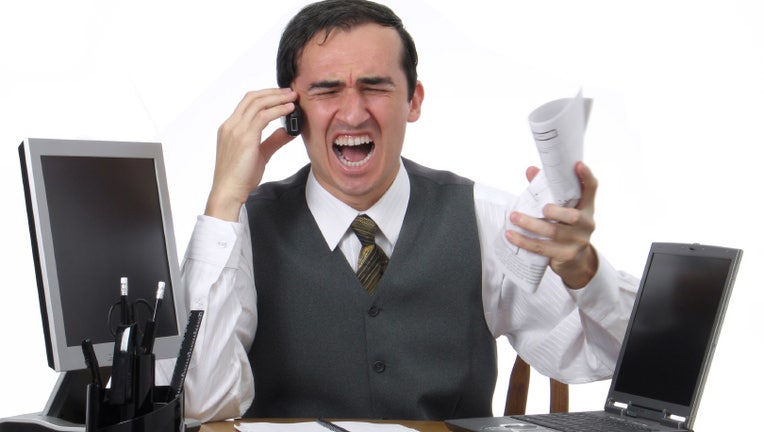 The labor market showed improvement last month as the U.S. economy added 204,000 jobs, beating expectations. But that doesn't mean workers are breathing a sigh of relief. In fact, anxiety among American workers has reached a fever pitch
According to a new Washington Post-Miller Center poll, more than six in 10 workers are scared of losing their jobs due to the weak economy—the highest level since the 1970s.
The poll also finds 48% feel less financially secure than they felt over the past years ago, the report finds. One in three say they "worry a lot" about losing their jobs—another record high.
Diana Furchtgott-Roth, senior fellow at the Manhattan Institute, says the growing job security makes sense given the overall lack of jobs in today's economy.
"Job openings are low, hires are low, consumer confidence is low; we are at the lowest labor force participation rate since March 1978," Furchtgott-Roth says. "Confidence would be higher if more people were participating in the labor force and that is why more people are worried."
More than half of respondents (66%) say that over the past few years it is harder to get ahead financially than it had been in the past. In addition, 64% say it has become harder to pay for health-care as well. Nearly three-quarters of respondents (74%) say it has become harder for people "like me" to find good jobs.
"American has always been a place where if you wanted to work, you could find a job," Furchtgott-Roth says. "All of a sudden, that has changed, and it is very troubling for a lot of people."
Despite these concerns, 34% say hard work is the most important step for getting ahead financially, but 19% report their education has been their biggest obstacle to advance. That being said, few respondents report they were working to better themselves with training programs in the past year. Less than four in 10 respondents making less than $35,000 annually report taking these programs to update their skills, compared with about half of middle-income workers and nearly two-thirds of those with household incomes over $75,000.
Furchtgott-Roth says lower-income workers are less likely to take these classes because they don't see the immediate payoff.
"It's a bit circular. People would invest money, take out student loans and get a BA or an associate's degree," she says. "But if they look around today, they see there aren't any jobs. If we had faster economic growth, more low income people would invest in this because it would pay off."
Low-income workers, however, are more optimistic that they will find a new job that pays better in the next five years. Nearly six in 10 low-income workers think it's likely they will find a better-paying job, compared to less than four in 10 middle and upper-income workers.