Anti3 Protect Series Made for Athletes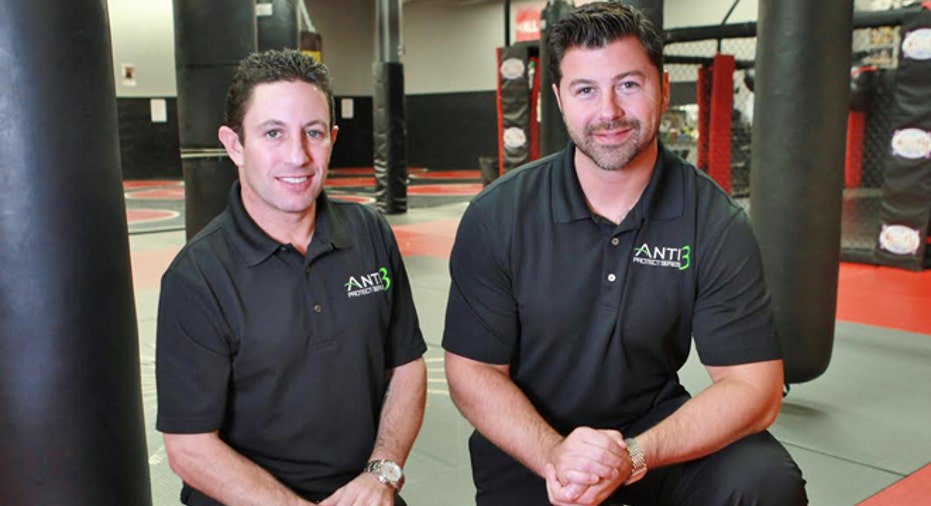 Small Business Spotlight: Anti3 Protect Series, @anti3protect
Who: Chris Ferrara and Dean Spinato
What: Antibacterial, antimicrobial and antifungal products that are formulated for today's athletes that provide protection against skin infections.
When: April 2014
Where: Jericho, NY
How: Chris Ferrara and Dean Spinato founded Anti3 Protect Series in 2014 to help professional wrestlers prevent contracting serious infections. These serious infections include mat herpes, staph infections, ringworm, athlete's foot and MRSA.
"There was a local wrestler that had contracted a very bad MRSA infection and almost died," says Spinato.
Anti3 Protect Series consists of hospital-grade cleansers that are antimicrobial, antifungal and antibacterial.
Spinato says the product is made for those who compete in wrestling, mixed martial arts, jiu-jitsu, CrossFit, football, hockey or lacrosse, work as a health care professional, or are susceptible to skin infections.
Biggest challenge: "Because Anti3 Protect Series has multiple products for every sport and activity, it is challenging to inform them all how we can specifically help them. We can't market an MMA fighter, on the use of our sanitizing equipment spray on their gear, the same as a yogi using the same product on their yoga mat," says Spinato.
One moment in time: "I see Anti3 Protect Series as a household name, being utilized by schools, gyms, professional teams and the general public," says Ferrara.
Best business advice: "Don't be afraid to ask your friends and family to put you in touch with people to help grow your business. When you believe in the product, it will all fall into place," says Spinato.