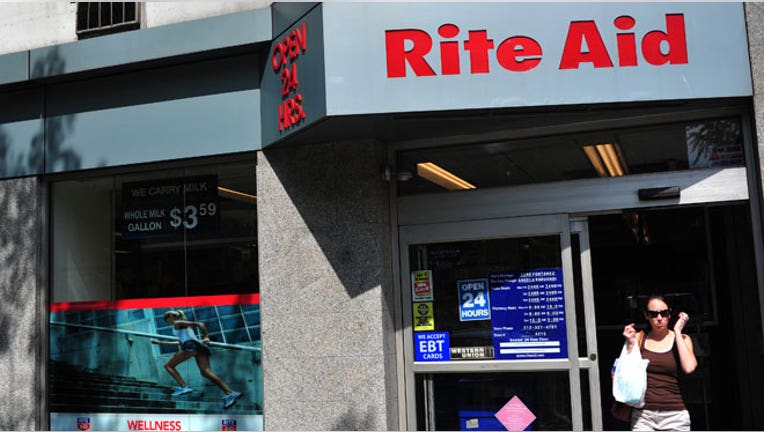 A double-digit jump in sales allowed Rite Aid (NYSE:RAD) to narrow its fourth-quarter loss, but the drug-store operator's results still missed Wall Street's expectations.
Marking its 19th-straight quarterly loss, Rite Aid said it lost $161.3 million, or 18 cents a share, last quarter, compared with a loss of $205.7 million, or 24 cents a share, a year earlier. Analysts had called for a loss of 14 cents a share. Last quarter's results were boosted by a $24.2 million tax benefit.
As was previously reported, total sales rose 11% to $7.12 billion. Same-store sales gained 3% as front-end sales inched up 1.6% and pharmacy sales climbed 3.8%. Gross margins shrank to 24.9% from 26.4%.
Rite Aid, which is the third-largest U.S. drug-store chain behind just Walgreen (NYSE:WAG) and CVS Caremark (NYSE:CVS), has been unprofitable since its buyouts of rival chains Brooks and Eckerd. Those 2007 deals loaded the company's balance sheet with debt.
"We made strong progress in fiscal year 2012 and feel positive about our improved business results, highlighted by same store sales and adjusted EBITDA increases for the fifth consecutive quarter," CEO John Standley said in a statement. "While there is still hard work ahead, I am pleased we are beginning our new fiscal year with positive momentum."
Shares of Camp Hill, Pa.-based Rite Aid retreated 1.76% to $1.67 in Thursday's premarkets. The company's shares have soared almost 35% so far in 2012 and are up more than 60% over the past 12 months.