Another Microsoft? Barclays Sees Apple Lethargy in Coming Years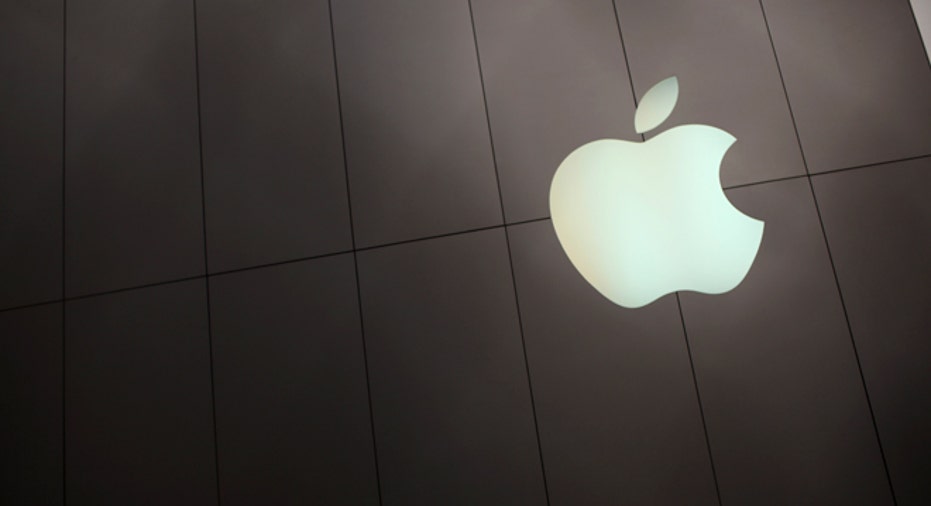 Apple's luster is quickly fading, and it might not be able to revive its shine anytime soon, Barclays warned clients on Thursday.
The UK-based investment bank chopped its rating on the company to "equal-weight" from "overweight," drawing a scary analogy to Microsoft's (NASDAQ:MSFT) struggles to spark fresh growth.
The world's biggest technology company has experienced a blockbuster share and profit expansion over the past decade. Indeed, the company's shares have spiked a whopping 4,659% since 2004, compared to its more mature tech compatriot Microsoft, which has seen its shares advance only 41.3% over the same period, according to data from Thomson Reuters
"We look at a valuation analogy vs. Microsoft from 2000 to about 2010 and see no precedent that large-size tech companies simply start to broadly outperform again after a tough year or two if the law of large numbers is catching up to them and margins have peaked," the Barclays analysts led by Ben Reitzes wrote in the note.
Apple has benefited from the wild popularity of the iPhone, which was initially released in 2007. The product opened up an entirely new product category, convincing users their mobile phones could be used for much more than making calls. Similarly, Apple convinced consumers tablets could be used for more than just a computer complement when it released the iPad in 2010. Cupertino, Calif-based Apple managed to sell a record 51 million iPhone devices and 26 million iPad devices in its most recent quarter.
As good as those numbers seem, profit growth has markedly slowed down. Fiscal first quarter net income came in at $13.1 billion, matching the year-earlier figures. Meanwhile, sales of $57.6 billion were only modestly higher than the $54.5 billion Apple notched in 2012. Compare that to year-over-year earnings growth of 78% and sales growth of 71% in the fiscal-first quarter of 2011.
The concern among analysts is what can the company with its massive $479 billion market capitalization do to reinvigorate growth? CEO Tim Cook has repeatedly said Apple expects to create new markets in coming years. And analysts generally expect Apple to make waves in the television and wearable technology arenas. However, the analysts at Barclays are less than enthused.
"Frankly, we just couldn't quite bring ourselves to use smart watches or TVs as reasons to raise numbers – nor were we fully convinced that these products could move the needle like new categories did in the old days," they wrote. "As a result, we believe it is time to step aside, given a maturing smart phone market."
With an equal-weight rating, Barclays hasn't completely thrown in the towel on the stock, and the analysts said they are prepared to reassess their view in coming months.
"If we were to see evidence that payments and/or new content deals enhance the web services aspect of Apple vs. Google and others long-term, we may need to reassess this position," they wrote.