Another Hospital Deal? Rivals Reportedly Circle $4B Health Management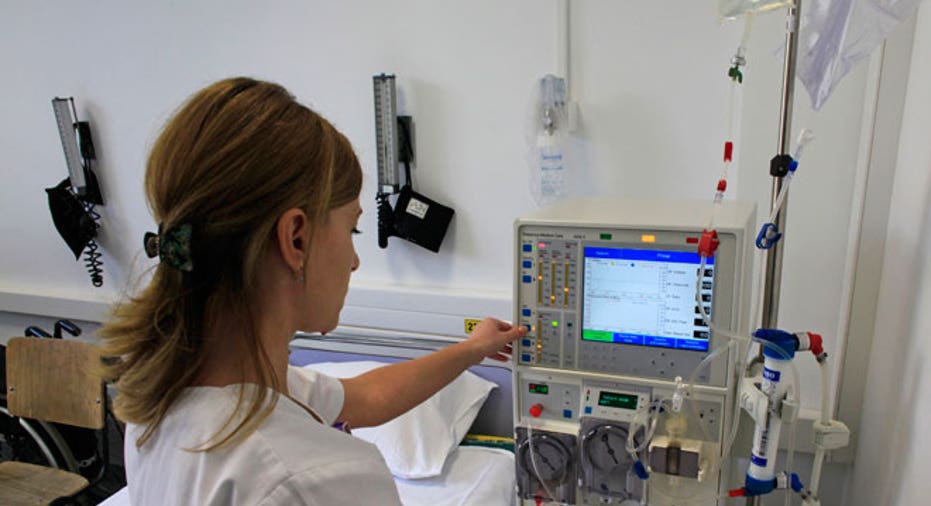 In what could set the stage for a buyout worth more than $4 billion, hospital operator Community Health Systems (NYSE:CYH) and other companies have reportedly expressed interest in acquiring Health Management Associates (NYSE:HMA).
The buyout buzz comes as the U.S. health-care industry and the hospital sector in particular continue to see a flurry of consolidation in the wake of the Obama administration's health-reform law.
According to Reuters, Community Health is the most likely buyer of Naples, Florida-based Health Management, which reported 2012 revenue of $5.88 billion.
A spokesperson from Health Management declined to comment on the report, citing a "longstanding policy not to comment on rumors or speculation."
Franklin, Tenn.-based Community Health didn't immediately respond to a request for comment.
In addition to Community Health, Health Management has received interest from other companies, including HCA Holdings (NYSE:HCA) and LifePoint Hospitals (NASDAQ:LPNT), Reuters reported.
It's not clear how much a potential buyout of Health Management would be worth, but the company started the day with a market value of $4.01 billion.
Shares of Health Management spiked 8.27% to $16.75 on Tuesday in the aftermath of the Reuters report, ending at their best level since March 2007.
While speculation about a possible deal swirls, Health Management has also been grappling with a threatened proxy fight with hedge fund Glenview Capital Management. Last month, Health Management revealed hiring Morgan Stanley (NYSE:MS) to assist in this battle.
Community Health was also bid higher amid the M&A talk, rallying 4.14% on Tuesday to close at $48.00.