Another Green Company Goes Bust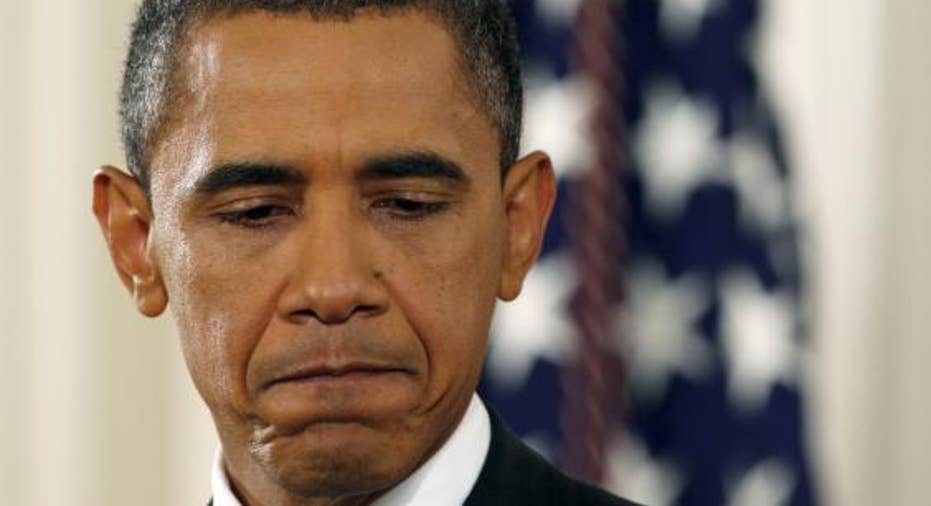 Just in case any of you out there continue to harbor the belief government can do things better than the private sector: witness Satcon Technology Corp.
The Massachusetts- based solar energy company filed for Chapter 11 bankruptcy on Wednesday, which makes it the second taxpayer backed company to go toes up this week. Electric car battery company, A123 filed Tuesday.
Another week, and another hundred million or so of taxpayer money thrown out the window. Even the companies that continue to operate like LG Chem, a lithium-ion plant in Holland, Michigan are struggling. The plant, which was built with taxpayer dollars, is supposed to be making batteries for the Chevy Volt.
However, a local TV station reported employees at the company have so little work to do, that they spend hours playing cards and board games, reading magazines and watching movies. Some can't take the boredom and are quitting! In other words, even as a government make-work project, LG Chem is failing!
Here's President Obama at that plant just over two years ago.
"These plants will put thousands of people to work. This includes folks who were working at a couple of facilities being built in Michigan by another battery technology company called A123. This is a symbol of where Michigan is going, this is a symbol of where Holland is going, this is a symbol of where America is going."
A symbol of where America is going!
By the way, LG Chem is a Korean company that received a $151 million grant from U.S. taxpayers.
Anyway, back to Satcon. The good news is that the company only used $228,000 worth of taxpayer dollars, even though it was approved for $3 million under Obama's Department of Energy.
Though it's hard to see why.
Satcon has struggled financially for years. Its power conversion devices and other products were in steady demand in 2011, but the company's managers couldn't translate that into profitability.
The company posted losses each year from 2005 to 2011, as well as the first six months of 2012.
But look, it's not just Satcon and A123.
According to the Heritage Foundation, 34 of the green energy companies that have gotten some sort of government assistance are faltering, going bankrupt, laying people off, or planning a bankruptcy.
Take a look at the list.
Heritage estimates that of the $90 billion in green energy loans, grants, and tax credits, 10% have gone to companies that are either bankrupt or circling the drain.
Even one, in my opinion is too many. This is precisely why the government shouldn't be in the business of picking winners and losers; or as Mitt Romney put it:
"You don't pick winners and losers, you pick losers."