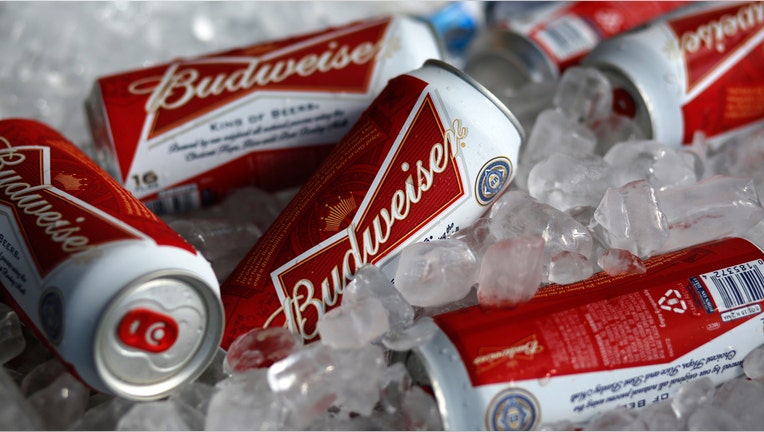 Anheuser-Busch InBev, the world's largest brewer, on Friday said its third-quarter net profit fell 45% from a year earlier, and backed its revenue growth guidance for the year.
The Belgium-based maker of Budweiser, Corona and Stella Artois said it continues to expect sales and marketing investment growth to accelerate in the second half of the year and be in the mid- to high-single-digits for the year.
The company, which is currently in the process of buying Grolsch and Peroni maker SABMiller, said net profit for the quarter fell to $1.38 billion from $2.5 billion a year earlier. Revenue fell 7.05% to $11.38 billion from $12.24 billion, but was up 7.9% on an organic basis. Revenue of $11.48 billion was expected.
Net income per share was $0.84 compared with $1.53 a year earlier; the consensus was $1.23.
Beer volumes in the quarter rose to 121.73 million hectoliters from 120.65 million for the previous quarter. However, they were up 1.5% on an organic basis.
AB InBev and London-based brewer SABMiller have provisionally agreed on the terms of a $104.11 billion deal and have until Nov. 4 to reach an agreement. The deadline was extended earlier this week by the U.K. Takeover Panel--from Oct. 28--to allow the companies to continue their talks.
On Wednesday, the company said it had completed due diligence on SABMiller and reconfirmed the key financial terms of the offer. It also said financing was in place for the deal.
Write to Ian Walker at ian.walker@wsj.com