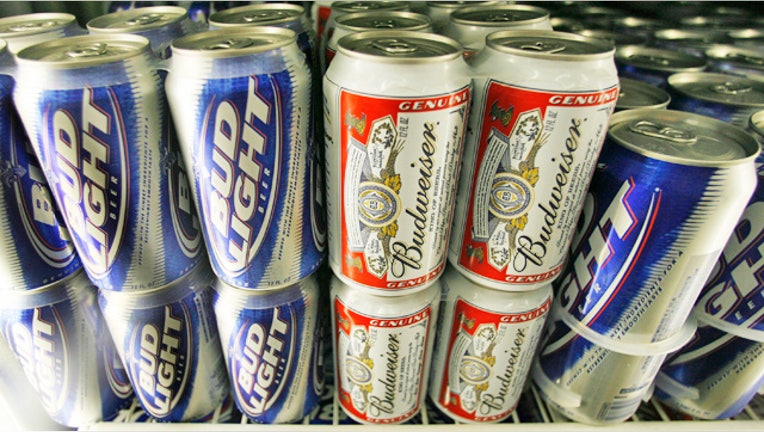 Anheuser-Busch InBev (NYSE:BUD) reported a 75% jump in first-quarter profit on stronger beer volumes in the U.S. and Latin America and higher prices.
The world's largest brewer said Monday that earnings climbed as owned beer volumes offset a 31% decline in third-party volumes.
The Belgium-based beer maker, which derives about 40% of its revenue from the U.S., said volumes in North America were up 1.2%, reversing a year-earlier decline of 3.4%.
That improvement was helped by the launch of Bud Light Platinum, which achieved distribution of over 90% within the first two weeks of launch.
Its three focus brands – Budweiser, Stella Artois and Beck's – saw sales grow 4.8%, led by Stella and Bud.
In Brazil, national brands that represent more than 90% of its Brazil beer volume grew by 3.9% during the period, bumping up its market share.
Earnings before interest, taxes, depreciation and amortization were up 7.4% to $3.55 billion from $3.4 billion in 2011. Earnings per share were $1.05, up from 73 cents a year ago, ahead of average analyst estimates of 91 cents in a Thomson Reuters poll.
Revenue for the three months ended March 31 was $9.33 billion, up from $9 billion a year ago, just missing the Street's view of $9.35 billion. Gross margin improved to 58.7% from 56.7%.
Looking ahead, AB InBev continues to be optimistic about the momentum in its U.S. business and said a minimum wage increase of 7.5% in Brazil should help accelerate industry beer volumes there.
The beverage giant anticipates revenue per hectoliter to grow ahead of inflation.