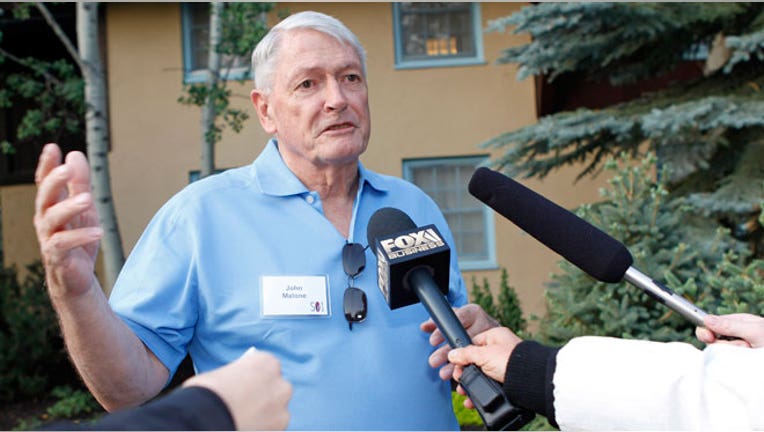 Liberty Media (NASDAQ:LMCA), which reportedly has been eyeing cable targets for Charter Communications (NASDAQ:CHTR), could get funds for such an acquisition by selling a portion of its stake in Sirius XM (NASDAQ:SIRI), analysts at Macquarie Capital said.
In a research note sent to clients on Thursday, analysts Amy Yong and Andrew DeGasperi also raised their price target for Liberty Media to $155 from $150.
Liberty Media Chairman John Malone is said to be looking into ways Charter, the fourth-largest U.S. cable provider, can acquire a rival cable company like Time Warner Cable (NYSE:TWC) or Cablevision (NYSE:CVC).
Charter has gone as far as hiring Goldman Sachs to pursue a bid for Time Warner Cable, which rejected initial takeover overtures from Malone.
In March, Liberty Media announced a deal to acquire a 27.3% stake in Charter. Earlier this year, Charter agreed to buy Cablevision's western U.S. cable systems, Optimum West, for roughly $1.6 billion in cash.
The Macquarie analysts said they expect Liberty Media to consider using its Sirius XM stake as a source of funds, as it looks for growth opportunities including cable consolidation.
Sirius XM's buyback helped boost Liberty Media's stake to 53%. The company will likely sell down to 50% and therefore recoup the $1.7 billion it paid to bring its ownership from 46% to 50%, Macquarie said.
The note added that Liberty could also take out margin loans against Sirius XM stock to fund future Charter investments.
Liberty Media shares were up 1.5% at $143.43 Thursday morning.