An Untold Side of the Petreaus Story: Surviving the Unexpected Departure of a Boss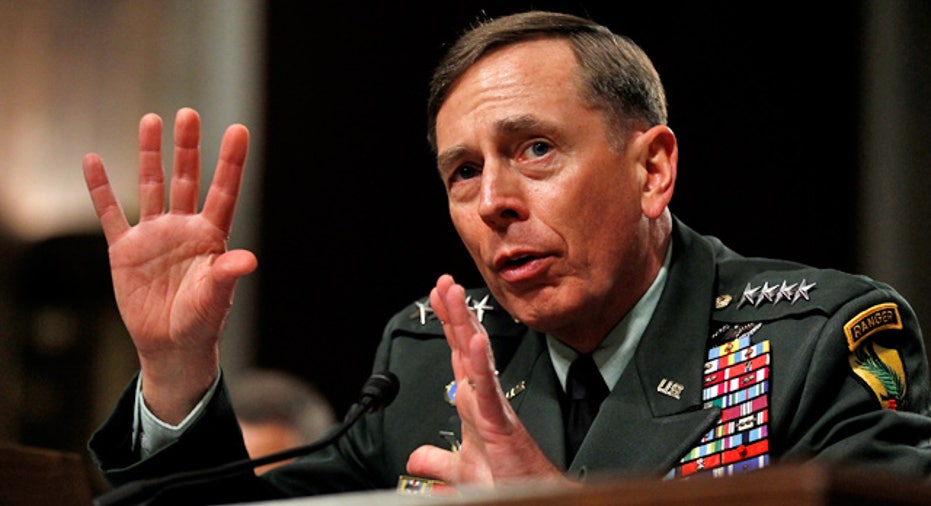 It seems impossible to believe given all the media saturation, but there really is an unreported story about Gen. David Petraeus since he suddenly left his CIA top job due to an extramarital affair.
Untold is the impact of Petraeus' swift and unexpected departure on CIA staffers. How do employees survive a surprise change like this—particularly of a popular, highly respected boss who was regularly praised for his strong communication and interpersonal skills?
Those CIA insiders are not unlike a colleague of mine, who--at the same time that the Petraeus story was unfolding—contacted me for advice on how to handle the sudden ouster of her department's top boss. "My coworkers and I are still in shock," she explained. "And a few of us have started talking about what this might mean for our jobs."
Typical reaction! Shock. Awe. And then, uncertainty—which further triggers the 'what about me' syndrome. That syndrome can take hold and stifle both productivity and morale. Left unaddressed, it will dominate and deconstruct a workplace.
So, if you're managing a work team in an organization where there's been a big, bold, visible shakeup at the top, how do you keep your crew in check?
Here are four ways that I've helped clients to get associates back on track:
 No. 1: Bring the team together to talk about the change. Don't even try to treat this situation as Top Secret.  Convene a team meeting shortly after the official internal announcement has been made. Communicate the facts that have been provided from the company — approved talking points that you can relay about the situation. Go no further!
Don't speculate and don't offer an opinion. Keep the message factual. What's important is to be proactive in bringing together your team before internet searches and back-office gossip take hold. I repeatedly remind leaders that it's their job as the boss to be a key communicator about change—good and bad change.
 No. 2: Be empathetic. Face it, these are emotional times. Especially if the departed leader is a fan favorite with employees, customers, suppliers and other key stakeholders. Team members will be overcome with a range of emotions. As in the case of my colleague, shock hit first and then pangs of job uncertainty began to flair with her recognition of being "low person on the totem pole."
I counsel managers to closely observe the body language of team members and note those who may need some extra attention to get through the change. Schedule a one-on-one discussion, ideally—face-to-face, or by phone if the employee is in a remote site.  The session should last 15-20 minutes, and be designed for listening to the employee's concerns. Repeat, emphasis on listening. Don't get sucked in to predicting what's ahead or promising status quo, something I often see and hear from inexperienced managers during tense situations of change. Offer your ears and reaffirm that you're truly interested through body language that demonstrates attentiveness. Listening really is what employees want most at this time. Research by my firm shows that employees' need to be heard increases during difficult times.
 No. 3: Stay away from the temptation of gossip. Let's face it, everyone is speculating about what happened and why. It's human nature. But falling into the gossip trap puts your reputation and relationships at risk. Absolutely don't go there during on-the-job conversations or, even worse, email correspondence. Stick with the facts that the company has approved. That's the safest script to use. When pressed to go beyond, simply say, "That's all that I know at this time.  If and when I receive new information, I will share it with you promptly." By the way, this approach is equally effective with external partners and customers.
 No. 4: Refocus employees' attention. Make it forgettable.  After a day (maybe two) of shock and awe, it's high time to get back in the groove. After all, customers are expecting to be your top focus. Team huddles at the start of the day or shift are a great way to regroup and refocus. Whether done in person or virtually, leader-led huddles prove effective for reviewing priorities, confirming assignments, identifying issues and exchanging ideas. Keep huddles short—ten minutes will do just fine.  Make the session interactive – engage team members to speak up with questions and share updates about projects and deliverables. Conclude on a high note, similar to how a coach motivates his or her team before game time.
If you need help with rousing remarks, search the web or YouTube for excerpts from respected, successful leaders from the private, public or non-profit arena. View a few. Learn from what they do and say, then personalize a message to fit your own style.  Once the fervor has settled, I recommend that you keeping the huddles going. They are a positive, direct connection for motivating and engaging team members, during the best and worst of times.
Linda Dulye is internationally recognized for helping many companies go spectator free. A former communications leader for GE and Allied Signal, Linda established Dulye & Co.   in 1998 with a practical, process-driven approach for improving communications and collaboration through an engaged workforce— a formidable competitive advantage, that she calls a Spectator-Free Workplace™.