An Incubator Dominated By Boomers, Minorities, Hopes to Turn Detroit Around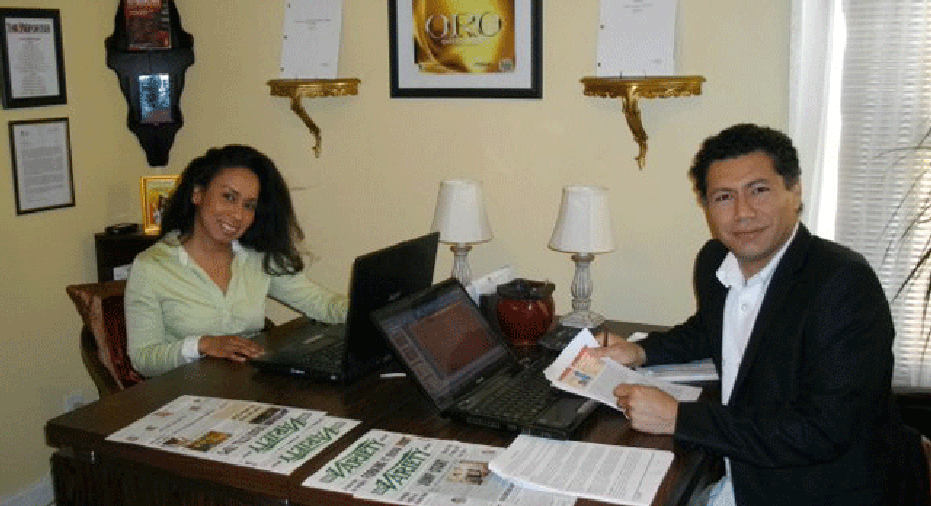 In a 120,000 square foot manufacturing facility in Detroit where the first Corvette was built, a new type of innovation is being hatched.
TechTown, an entrepreneurial incubator run by Wayne State University, launched in 2007 and, according to its founders, has since created more than 650 companies—hoping to turnaround one of the hardest–hit cities in America post-recession. In 2011 alone its companies generated $52 million in revenue.
Leslie Smith, CEO of TechTown, said the incubator has reinvented itself to help the city rebuild. TechTown's original mission was capitalizing on intellectual property coming out of the university, particularly in the bioscience field, Smith said.
"Then in 2008, the automotive industry collapsed, and we started to look at entrepreneurship differently," she said. "Not just forscientific and intellectual property from the university, but as support for entrepreneurs displaced by the collapse. We had to figure out how to expose Detroiters to entrepreneurship as a vehicle to change their economic reality."
They were up against massive job loss and a population exodus unrivaled in recent history. According to the Census Bureau over the past decade the city's population has declined by 25% to 713,777—the fastest drop in the history of Detroit.
Smith said TechTown began outreach and networking to gain exposure in the community, and also partnered with organizations like the Michigan Economic Development Council (MEDC). The incubator has both mentors and acceleration advisors for entrepreneurs, as well as pipelines for capital, she said.
The companies involved have raised more than $84 million in the past five years, she said. The incubator is supported through a mix of public and private funds, but is not utilizing Federal stimulus money. It is a registered 501(c)3, and Smith said a good bulk of funding is from philanthropic contributions.
In addition, more than 60% of the entrepreneurs in TechTown are women, 66% are minorities, and nearly half (46%) are 47 or older—a far cry from its original inhabitants coming straight out of the Wayne State community.
"These [numbers] demonstrate we are actually serving the community we are in," Smith said. "We don't want to provide jobs that Detroiters can't fill or benefit from."
One such Detroiter is 54-year-old Paul Chapman, president and CEO of Cargo Solutions Group, LLC, which has developed a two-panel cargo management system for pickup trucks.
Chapman spent years in the auto industry and left to start up his own company in the second half of 2007, nearly a year before the industry collapsed. The business faced major headwinds, he said, and participated in the Fast Track and Smart Start business accelerator programs through TechTown.
The incubator helped integrate Cargo Solutions into the investment community, Chapman said. The company raised $250,000 through TechTown's guidance from Automation Alley, the state's largest technology business association.
"The big element was networking and trying to understand who was who and how to be successful in the space in terms of raising capital," he said. "Deal making as well—it's a unique environment of its own."
Since 2010, the company has slowly but surely gained momentum, he said. It now has three full-time employees.
Oro Entertainment founders Francisco Segovia and Maria Costa, both 35, relocated to Detroit from Los Angeles in 2011, and came across TechTown while researching incentives for film and entertainment companies within Michigan. The company produces entertainment with a "positive portrayal of Hispanics and communities with strong cultural ties."
Through the MEDC, they learned they could receive 40% back on their investments for film and television in 2011. The duo's latest project, "Macho Men and the Women Who Love Them" sold out shows across the West Coast, one of which was filmed at the Kodak Theater, and is being distributed on DVD worldwide.
TechTown helped Oro to partner with PBS for a national airing to build up an audience for its upcoming projects, Costa said.
"We feel the support here," she said. "LA is a great market, but pretty saturated in regards to our industry. Here we feel we are part of a business community."
Segovia said TechTown also awarded the company a starter grant of $3,000 to make a film version of the "Macho Men" theatrical production. After this round of funding, they hope to be in the running for a larger grant of $37,000 to get off the ground.
Once their business plan is complete, TechTown will also support the company in meeting with venture capitalists and angel investors, Costa, a native Detroiter, said.
"Detroit's economy has suffered tremendously, but they are looking for small business and entrepreneurship to bring back the city," she said. "If you don't have support and funding, it's very hard because the entrepreneur takes on all the risk. But at a place like TechTown, you feel you have people there for you and resources—it's opened doors for us."