An Inconvenient Housing Sector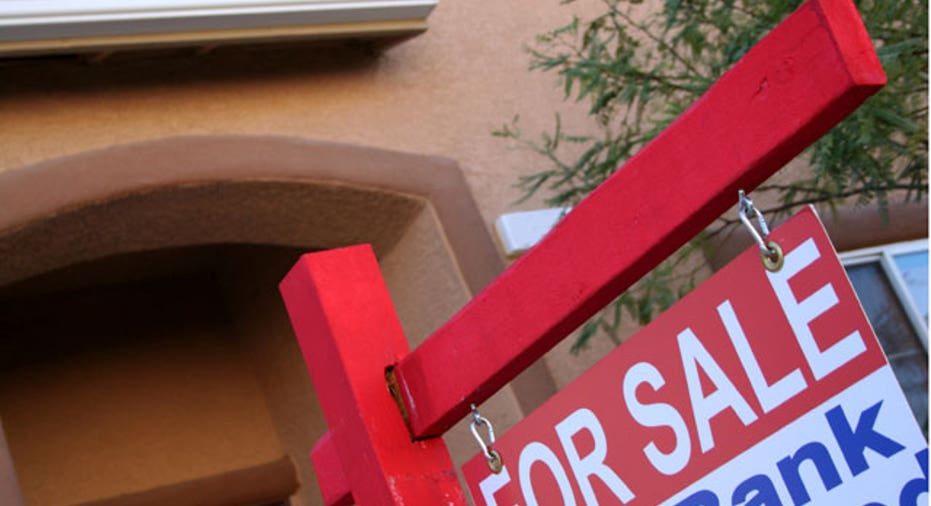 Wall Street banks have been gripped by a certain euphoria in recent weeks, with their economists touting a modest improvement in U.S. data as an omen of more robust growth to come in 2011.
Housing figures next week may inject a dose of sobriety into these forecasts. Anticipation of a strong expansion, coupled with worries about the budget deficit following a new tax deal in Washington, have pushed Treasury bond yields that directly affect mortgage rates sharply higher.
This raises the concern that a still-struggling housing sector, the epicenter of the country's worst financial crisis in generations, may yet see further deterioration.
With Europe still reeling from a debt crisis that just will not go away, another bump on the road for the U.S. economy might deprive the global recovery of not one but two key engines.
A report on Wednesday is expected to show existing U.S. home sales, which account for the bulk of the market, rose by about 300,000 units on an annualized basis to 4.71 million in November. That would mark a move further away from the 15-year low seen in the summer, but it would still be a far cry from record peaks over 7 million in 2005.
"We're still in an economy that isn't in a normal recovery mode," said Edward Leamer, director of Anderson Forecast at the University of California, Los Angeles. "Unless we get housing and construction jobs back, we will not get a robust recovery. We will be stuck with high unemployment rates indefinitely."
That view contrasts with the burst of optimism prevailing in financial markets over the last month. Some economists, encouraged by what they see as the stimulative effects of a fiscal agreement between President Barack Obama and Republican lawmakers, are looking for U.S. gross domestic product to expand more than 4% next year.
For others, however, a battered housing market and bleak job prospects are a major risk to the recovery.
"The U.S. economy is showing some sparks of life in late 2010," said Ken Goldstein, an economist at The Conference Board, an industry-backed research group. "The indicators point to a mild pickup after a slow winter. Looking further out, possible clouds on the medium-term horizon include weakness in housing and employment."
A Reuters poll of more than 70 economists suggests U.S. GDP will rise 2.7% in 2011, up sharply from 2.3% in a November poll but still too low a level to make much headway in reducing the nation's 9.8% jobless rate.
EUROPE'S MORASS
Looming in the backdrop is a European debt debacle that seems to get more convoluted by the week.
Just two days after Ireland's parliament approved an $85 billion rescue from the European Union and the International Monetary Fund, the IMF warned the country still faces big risks that could affect its ability to repay the loan. Moody's, the ratings agency, slashed Dublin's credit grade and European banks warned of future losses on Irish assets.
Investors' concern about the credit-worthiness of highly indebted euro zone countries will make it hard for some states to finance hefty debt repayments in the first half of 2011, even as new issuance in the bloc falls.
Euro zone countries are expected to borrow less in the bond markets in 2011 than they did this year, but the interest rates investors are demanding pose a burden that may become unsustainable for the likes of Spain and Portugal.
Unlike in the spring, when Europe's problems disrupted interbank lending and dented U.S. growth, such effects have not been felt in the latest, more drawn-out round of debt negotiations.
But analysts say the threat remains very real.