Amtrak Crash May Cost U.S. $100M a Day: NEC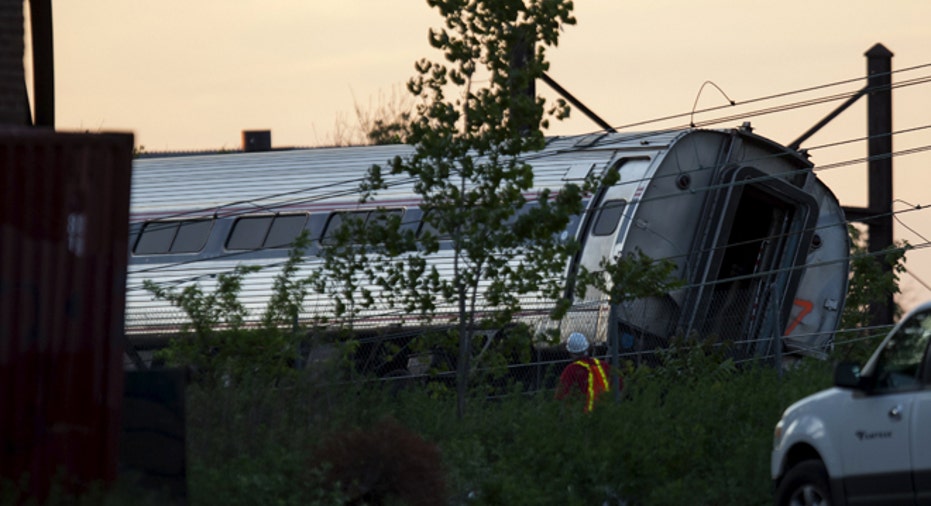 $100 million a day. That's what an unexpected shutdown of the Northeast Corridor could cost the U.S., according to the Northeast Corridor Five-Year Capital Plan.
"It's appropriate to review any and all regulations, any and all infrastructure and needs and concerns," said Former Massachusetts Senator Scott Brown and Fox News Contributor.
As Amtrak and the National Transportation Safety Board (NTSB) continue to investigate the deadly crash which killed 8 people and injured more than 200 on Tuesday, the Washington – New York City route remains closed. Other lines on the route are operating with "fewer frequencies than normal" according to an Amtrak alert.
Preliminary investigations by the NTSB show the train may have been going as fast as 106 MPH, more than twice the speed limit.
The crash has also become a hot button issue on Capitol Hill. Wednesday, the Republican-led House Appropriations Committee approved a bill for fiscal 2016 which will cut Amtrak's funding to $1.13 billion from $1.14. The cuts will not impact safety initiatives. President Obama was calling for $2.45 billion in funding. The bill now needs to be approved by the House.
Mark Aesch, CEO of consulting firm TransPro, stressed to FOX Business Network that Amtrak is profitable, because ridership is up and debt is down. The problem he says is politics. "Congress literally handcuffs Amtrak's hands and prevents it from being successful. You can't have an industry run by the government."
Amtrak's route, which stretches from Boston to Washington, carries over 700,000 passengers daily and adds $50 billion annually to gross domestic product. Nearly 12 million passengers traveled the Northeast Corridor in 2014.
The NEC report was first referenced by Crain's New York Business.