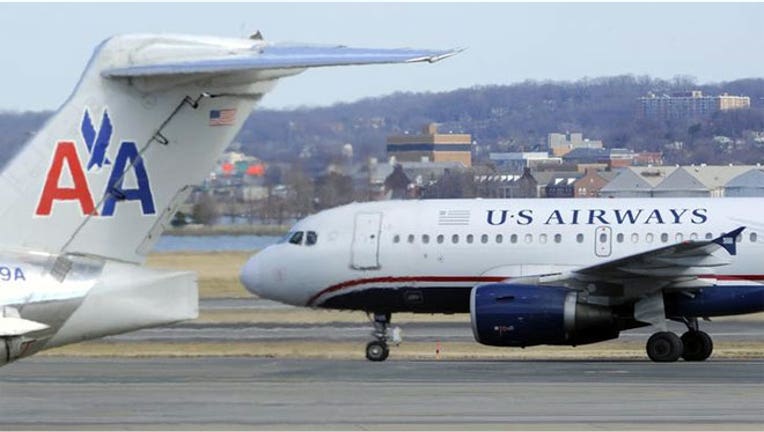 U.S. Airways (NYSE:LCC) and AMR reached an antitrust settlement with the U.S. regarding their highly-debated $17.2 billion merger on Tuesday in a deal that includes divesting several slots.
The agreement, which ends a three-month investigation by the Department of Justice, paves the way for the creation of the world's largest airline.
The deal was originally valued at $11 billion when first announced in February, however since then it has increased with the rising value of U.S. Airways' shares, which are up about 17% on the year. U.S. Airways shareholders will own 28% of the new company once the transaction is completed.
The DOJ, which in August claimed that the merger would have far-reaching implications for the industry, filed a lawsuit to block the deal on anti-trust grounds, though it did say it would be open to a settlement.
One of the primary problems was the sheer size of the airline: combined it would be the world's largest, with a virtual monopoly on slots at certain airlines, including in Washington D.C. Authorities feared that would weigh on competition, forcing fares at U.S. Airways, known previously for its discounts, higher.
The settlement calls for certain slots to be divested in major cities, including Boston, New York, Chicago, Dallas, Miami and Los Angeles.
At La Guardia in New York, 34 slots consisting of 24 held by U.S. Airways and 10 leased by AMR to Southwest Airlines (NYSE:LUV), will be divested.
It is also required to divest all 104 air carrier slots, or slots not reserved for use only by smaller, commuter planes, at Reagan National, as well as two gates and associated ground facilities at each of the remaining major cities mentioned above.
The chief executives from both AMR and U.S. Airways welcomed the settlement.
"This is an important day for our customers, our people and our financial stakeholders," AMR CEO Tom Horton said in a statement. "There is much more work ahead of us but we're energized by the challenge and look forward to competing vigorously in the ever-changing global marketplace."
The divestitures will occur through a DOJ-approved process following the completion of the merger. The companies continue to expect that the merger will generate more than $1 billion in annual net synergies beginning in 2015.
The merger is now expect to close in December, subject to the approval of the settlements by the U.S. Bankruptcy Court, and certain other conditions.
Shares of U.S. Airways slumped 1.25% in recent trade to $22.98.