AMR Reports Another Month of Passenger Revenue Growth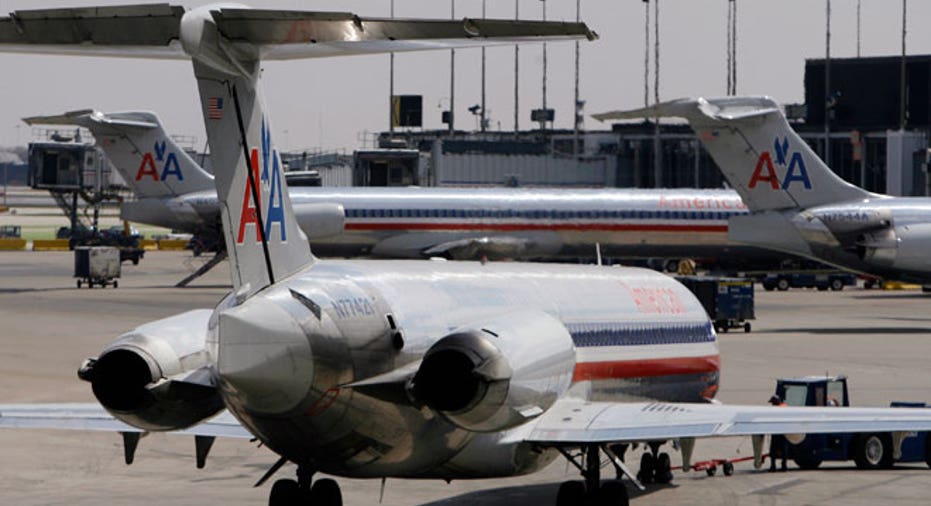 American Airlines parent AMR reported on Tuesday stronger August consolidated passenger revenues despite lower capacity and flat traffic.
The company posted a 4.1% year-over-year increase in consolidated passenger revenues per available seat mile, building on revenue growth from the last several months.
Consolidated traffic rose by 0.1% to 12.35 billion revenue passenger miles from 12.34 billion a year ago, while consolidated capacity fell by 1.5% to 14.4 billion available seat miles from 14.62 billion in 2011.
The company, which is undergoing bankruptcy proceedings and evaluating a potential takeover deal with U.S. Airways (NYSE:LCC), reported a 1.4-point increase in consolidated load factor -- a measure of how full planes are -- of 85.8% from the same month in 2011.
Load factor in the U.S. increased by 1.1 points to 87.2% despite both lower capacity and traffic. International load factor increased to 85.8%, while traffic grew slightly and capacity declined by 1.4%.
AMR has been shedding costs under the guide of regulators as it continues to try and appease creditors under Chapter 11 bankruptcy protection and improve its bottom line.
The company last month said consolidated revenues climbed 4.7% while both traffic and capacity fell by 2.2%. In June, AMR's consolidated unit revenue climbed by 8.6%.
The Fort Worth, Texas-based carrier, which filed for bankruptcy last November, has until Dec. 28 the exclusive right to prepare for and file a bankruptcy exit plan.
The company has been engaging with Tempe, Ariz.-based U.S. Airways over a possible deal and also continues to work on its standalone overhaul plans simultaneously.