AMR Posts Wider 2Q Loss, Unveils Giant Boeing Order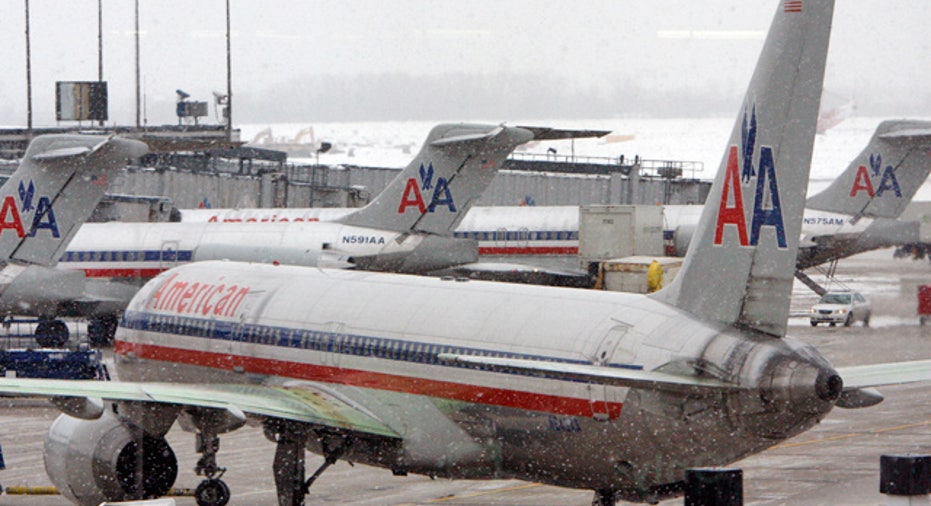 Still struggling amid high operating and fuel costs, airline giant AMR (NYSE:AMR) revealed on Wednesday a significantly widened second-quarter loss, and the company laid out strategic plans in an effort to lower its consumption and rebuild earnings.
The American Airlines parent reported a net loss of $286 million, or 85 cents a share, compared with a loss of $11 million, or 3 cents a share, in the same quarter last year.
The earnings were impacted by a 31% increase in fuel prices and the impact of fuel hedging, which resulted in the company paying $524 million more than it would have paid a year ago. Rising oil costs have impacted the industry as a whole, forcing many airlines to raise fees and cut capacity.
This past quarter was challenging in many respects, AMR chief executive Gerard Arpey said in a statement. We remain acutely focused on taking the necessary steps to manage through our near-term challenges while continuing to lay the foundation for long-term success.
In its effort to make operations more efficient, the carrier adjusted its network for the fall, canceling its flights that run from San Francisco to Honolulu and Los Angeles to San Salvador. American Airlines has also discontinued operations its reservations office in Dublin, Ireland.
The airline continues to evaluate its winter flying schedule and anticipates making seasonal adjustments in early 2012. It has also applied for a waiver from the U.S. Department of Transportation in an effort to suspend service from New Yorks JFK to Tokyos Haneda Airport through mid-2012 as the disaster-stricken island nation continues to recover from the March earthquake and tsunami.
American has also decided to divest AMR Eagle as part of its turnaround plan. The company said it believes the spin-off would help ensure American Airlines maintains competitive rates.
Despite the widened loss, revenue continued to improve during the quarter. Sales for the three months ended June 30 were $6.11 billion, up 7.8% from $5.7 billion a year ago, virtually matching the Streets view of $6.12 billion.
AMR, which warned it will continue to face significant headwinds as a result of rapidly climbing fuel costs, said it has ordered 460 narrowbody aircraft from the Boeing (NYSE:BA) 737 and Airbus A320 families in an effort to lower its dependency on oil.
Calling it the largest aircraft order in aviation history, American Airlines said the deal should become effective in 2013, making AMR the first U.S. airline to begin taking delivery of these next generation fuel-efficient jets.