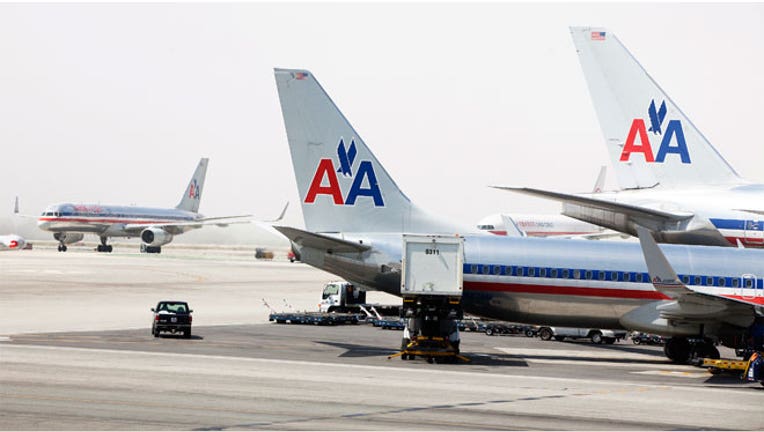 The board of American Airlines' pilots association approved a labor framework this weekend that moves the carrier one step closer to a proposed merger with U.S. Airways (NYSE:LCC).
The Allied Pilots Association, which oversees some 10,000 American pilots, voted 11-5 on Saturday in favor of the proposed deal, which is now under consideration by both airlines' management teams and U.S. Airways' pilots. Terms were not disclosed.
The plan is expected to add to a conditional labor agreement with U.S. Airways reached in April that covers the interim framework, including pay and seniority levels, should the two merge.
A proposed merger plan on the table would marry the two carriers, creating the biggest airline in the U.S., while simultaneously pulling American's parent, AMR, from bankruptcy protection.
While AMR had initially been set on emerging alone, its creditors earlier this year pressured the carrier to consider U.S. Airways' offer. The two have been conducting due diligence regarding a possible combination since September, which has included weeks of confidential negotiations overseen by AMR's creditors committee.
The talks widened earlier this month to include both pilots associations, as those employees represent a large chunk of the potential integration costs and could serve as a major hiccup to the deal should the two be unable to agree.
The U.S. Airline Pilots Association, which represents 5,200 of U.S. Airways' mainline pilots, did not publicly comment on the APA board's approval but told members that the proposal contains the "latest APA positions and is not a final agreement," according to The Wall Street Journal.
U.S. Airways has long expressed interest in acquiring American out of bankruptcy. AMR filed for Chapter 11 protection in November 2011 just as it readied to post its fourth straight annual loss, having been crippled by high labor costs and growing fuel expenses that made competing with emerging rivals like Delta (NYSE:DAL) and UnitedContinental (NYSE:UAL) extremely difficult.
In April, U.S. Airways' management agreed to certain portions of labor contracts with three unions at American Airlines, including the APA, the Association of Professional Flight Attendants and the Transport Workers Union.