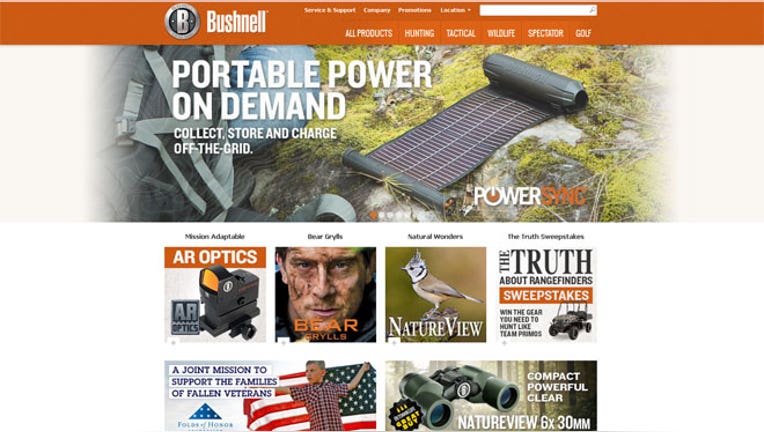 Ammunition giant Alliant Techsystems (NYSE:ATK) agreed to scoop up sports-optics maker Bushnell for $985 million in cash on Thursday as it looks to build its portfolio of high-performance outdoor eyewear for police and military customers.
The deal is expected to compliment ATK's commercial and security ammunition products and sporting arms, operating out of ATK's existing sporting accessories business that includes law enforcement ammunition and shooting accessories.
Bushnell has more than 10,000 customer accounts in more than 90 countries, offering a portfolio of 19 outdoor brands in sports optics, accessories, and performance eyewear, including Uncle Mike's, Butler Creek and Serengeti. Among its products are high-performance binoculars and laser rangefinders with trail cameras and GPS.
"This acquisition will broaden our existing capabilities in the commercial shooting sports and expand our portfolio of branded shooting sports products," ATK chief executive, Mark DeYoung, said in a statement, adding that is enables ATK to enter "new sporting markets," including golf, skiing and camping.
The transaction, forecast to close in the fourth quarter pending regulatory approvals and other customary closing conditions, represents 10-times Bushnell's projected 2013 EBITDA. The company's projected 2013 sales are $600 million.
While ATK, a defense contractor that also makes products for the commercial and aerospace industries, expects the transaction to initially weigh on its earnings per share due to the price and other expenses, it sees the deal becoming accretive to EPS in the first fiscal 2015, the first full year of operation, as well as in 2016.
The company says it secured $900 million in financing commitment and will also fund the deal through existing borrowings and cash on hand. The money will be paid to private-equity firm MidOcean Partners, which previously owned Bushnell.
ATK's shares were inactive in pre-market trade, though they are about 57% year-to-date.