Amid War on Drug Costs, Consumes Win and Lose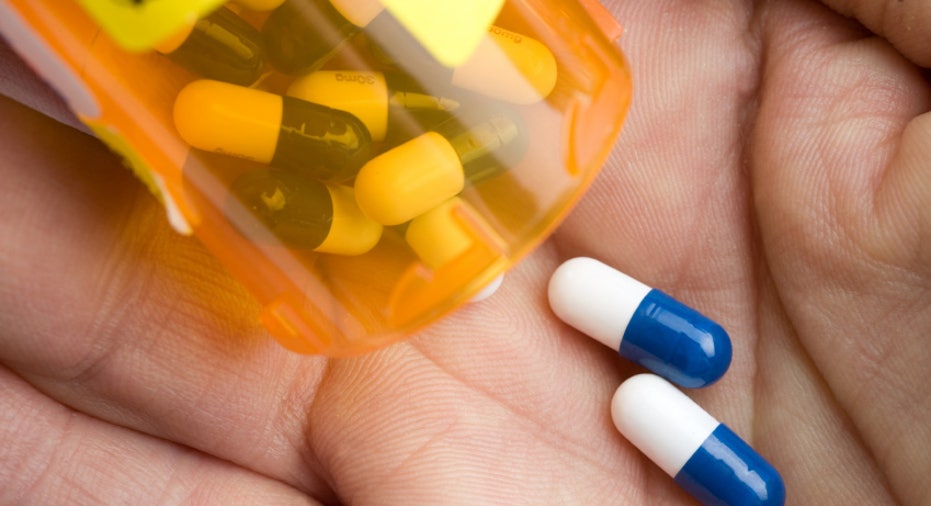 While the Obamacare health insurance overhaul continues to dominate the media spotlight, a far quieter health care evolution is underway behind your local pharmacy counter, where drug prices in America are undergoing a dramatic sea change.
The upheaval in drug costs has meant generous savings for some consumers and hefty out-of-pocket expenses for others. The details are enough to make anybody's head throb, so you might want to have a couple of simple aspirin handy.
Generic drug price war
As patents expire on a generation of traditional pharmaceuticals, competition has exploded among manufacturers of generic equivalents. That's driving the cost of generics so low that some are available for free, thanks to manufacturer-backed drugstore coupons and instant rebates. The price squeeze is being felt even by brand-name drugs still protected by patents.
"Almost 9 out of every 10 drugs dispensed are generic at this point, so even if a brand name doesn't have a generic equivalent, there may be a generic in that same therapeutic category," says Adam Fein, president of Pembroke Consulting, a Philadelphia-based pharmaceutical advisory and research firm. "Employers and insurers are trying to create more competition, even among drugs that are still under patent."
While low-cost generics may be good news for consumers, several other behind-the-counter trends have health care and consumer groups worried.
Insurers just say no to some Rx drugs
One area of concern is the impact on formularies, the lists of drugs that health insurance plans will cover. Insurers and employers typically use pharmacy benefit managers, or PBMs, companies that process and pay prescription drug claims and negotiate discounts with pharmacy chains and drug manufacturers.
PBMs have been dropping brand-name drugs and tightening up their formularies lately, in part to force pharmaceutical manufacturers to compete on price. They have been excluding such popular brand names as the asthma drug Advair and the diabetes drug Victoza, and they have been actively hunting for an alternative to the hepatitis C drug Sovaldi, which costs an eye-popping $1,000 per pill.
Express Scripts, the nation's largest pharmacy benefit manager, slashed 48 drugs from its 2014 national formulary, while its closest rival, CVS Caremark, dropped around 30 drugs in 2012 and another 70 or so this year.
Biologics raise the stakes
Pharmacy benefit managers are using exclusion to offset the rebates and couponing that drug makers use to keep their brand customers from switching to cheaper generics, says Leigh Purvis, director of health services research for AARP's Public Policy Institute.
"PBMs and insurers are left kind of holding the bag in those situations, which obviously increases their costs," she says. "So insurers are basically saying that if you want this product that is no better than something else on the market, then you're going to have to pay for that yourself."
Ironically, much of the formulary war over drug prices is not driven by the drugs in question, but instead by an emerging -- and hugely expensive (read: profitable) -- category of specialty pharmaceuticals known as biologics.
Because biologics are derived from living organisms and designed to individually target hard-to-treat cancers and conditions such as arthritis and multiple sclerosis, their development costs can run $1 billion-$2 billion, virtually eliminating any chance of competition.
A 'jackpot' for drug makers?
Chad Brooker, manager of policy and strategy for Access Health CT, Connecticut's state-operated health exchange, authored a policy brief on the impact of specialty drugs, which he describes as the "jackpot" drug for pharmaceutical companies.
Short version: The cost of specialty drugs that serve as little as 2 percent of the population accounted for 30 percent of the $325.7 billion in total drug expenditures in 2012. That share is expected to grow to 45 percent by 2017.
"It's a delicate process," Brooker says. "You don't want them to not develop these, but in the end, you know that when a drug costs $2 billion and there are only 100 people using it, the costs are going to be extremely high because you have to recoup that cost somewhere."
Pushing costs onto consumers
Purvis says the specialty drug trend puts employers and insurers in a precarious position.
"On the plus side for consumers, the industry is shifting toward biologics," she says. "But is it better than the traditional drug that's been around for 20 years? Manufacturers obviously don't have incentive to perform research that might make their product look inferior."
Insurers, in turn, are shifting some of the high cost of biologics onto consumers by categorizing them in a higher-cost formulary tier where copays and coinsurance are common. But Brooker says the Affordable Care Act softens the blow to consumers by capping out-of-pocket costs on exchange health plans for individuals at $6,600 for 2015.
"While that's still a lot of money on top of premiums, at least it guarantees you won't pay any more than that for that drug," he says.
Consolidation's impact
Increased consolidation in the health care industry also is having an impact on drug prices and availability.
"We're now even seeing insurers acquiring health systems," says Lisa Joldersma, a vice president with the trade group the Pharmaceutical Research and Manufacturers of America (PhRMA). "It really is getting to the point that there is so much consolidation on the provider and payer side, that increased cost-sharing or decreased access in the drug benefit is a concern to watch carefully."
She predicts that once the marketplace adjusts to make biologics appropriately affordable, consumers will enjoy better health care, and insurers will reap the savings as a result.
"It's really exciting stuff," she says. "We are at a point where therapies harness the body's own defenses. Even if the upfront costs are higher, it will be more integrated, more patient-centric and more effective long term, consistent with the overarching goal of health reform."
Copyright 2014, Bankrate Inc.