Amgen Profit Tops Expectations; Raises 2014 Forecast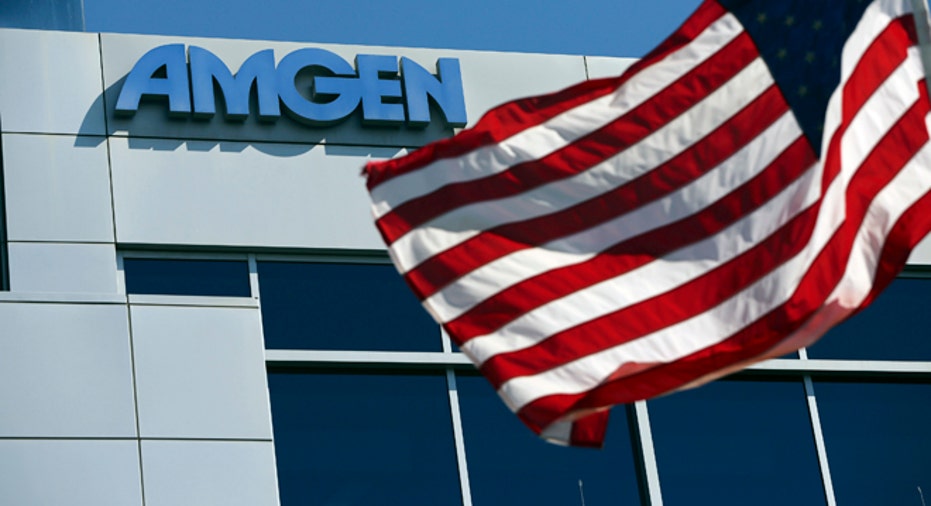 Amgen Inc (NASDAQ:AMGN) on Monday reported higher-than-expected third quarter profit and revenue, helped by strong demand for its white blood cell booster, Neulasta, and increased sales of newer drugs, and the company raised its full-year forecast.
The world's largest biotechnology company's net profit fell for the quarter primarily due to a $376 million charge related to restructuring moves announced July 29.
The company expects to record another charge of up to $150 million in the fourth quarter associated with the moves.
Amgen shares are up almost 20 percent since the restructuring announcement that involved plant closings and the slashing of 2,400 to 2,900 jobs as the company looks to reallocate resources to prepare for the launch of new medicines, including a potential multibillion-dollar cholesterol drug.
The company is expected to announce further details of the restructuring at a business update for analysts and investors in New York on Tuesday.
Amgen said it now expects 2014 adjusted earnings of $8.45 to $8.55 per share, up from the boosted forecast it provided in July of $8.20 to $8.40 per share. The company expects full-year revenue of $19.8 billion to $20 billion. It previously forecast $19.5 billion to $19.7 billion.
Amen posted a net profit of $1.24 billion, or $1.61 per share, down from a profit of $1.37 billion, or $1.79 per share, a year ago.
Excluding items, Amgen earned $2.30 per share, exceeding analysts' average expectations by 19 cents, according to Thomson Reuters I/B/E/S.
Revenue for the quarter rose 6 percent to $5.03 billion, edging past Wall Street estimates of $4.96 billion.
Neulasta sales rose 5 percent to $1.19 billion, topping the $1.13 billion analysts had expected.
Kyprolis, the multiple myeloma drug at the heart of Amgen's nearly $10 billion acquisition of Onyx Pharmaceuticals last year, had sales of $94 million, exceeding analysts' expectations of $87 million and the previous quarter's $78 million. Kyprolis still lags Celgene's new rival drug Pomalyst, which rang up sales of $181 million for the quarter.
Sales of the osteoporosis treatment Prolia jumped 43 percent to $255 million, topping analysts' estimates of $236 million, but down from $264 million in the prior quarter.
Amgen shares rose to $149.25 in extended trading from a Nasdaq close at $148.20.
(Reporting by Bill Berkrot; Editing by Chris Reese and Meredith Mazzilli)