Amgen, GSK End Marketing Partnership for Osteoporosis Drug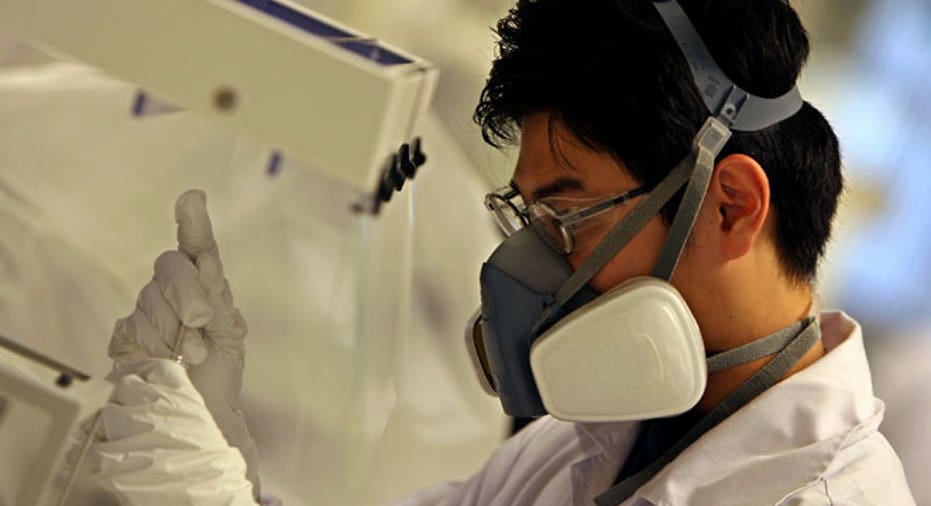 Amgen (NASDAQ:AMGN) and GlaxoSmithKline (NYSE:GSK) terminated their five-year old collaborative marketing agreement this week ahead of schedule, according to securities filings.
The two in July 2009 agreed to jointly commercialize denosumab for osteoporosis in certain regions outside of the U.S. As part of the deal, GSK was to market Amgen's postmenopausal osteoporosis drug.
Effective April 1, the two terminated their agreement for all countries and regions, except for Australia. Included are the European Union, Switzerland, Norway, Russia and Mexico. The commercial activities assigned to GSK under the partnership will be transitioned back to Amgen by Dec. 31.
In exchange for ending their contract early, Amgen will pay GSK an initial payment and specific milestones valued at $275 million, as well as reimburse GSK $15 million for costs incurred during the transition period.
It's important to note that this does not affect the terms of a different agreement reached in July 2009 related to the commercialization of denosumab for all indications in certain geographic territories.
Amgen said that contact "continues in full force and effect."
Shares of Amgen fell 1.5% to $124.10 in recent trade, while those of GSK slumped 0.85% to $52.55.