AmEx Pledges $10M to Help SMBs Prep for EMV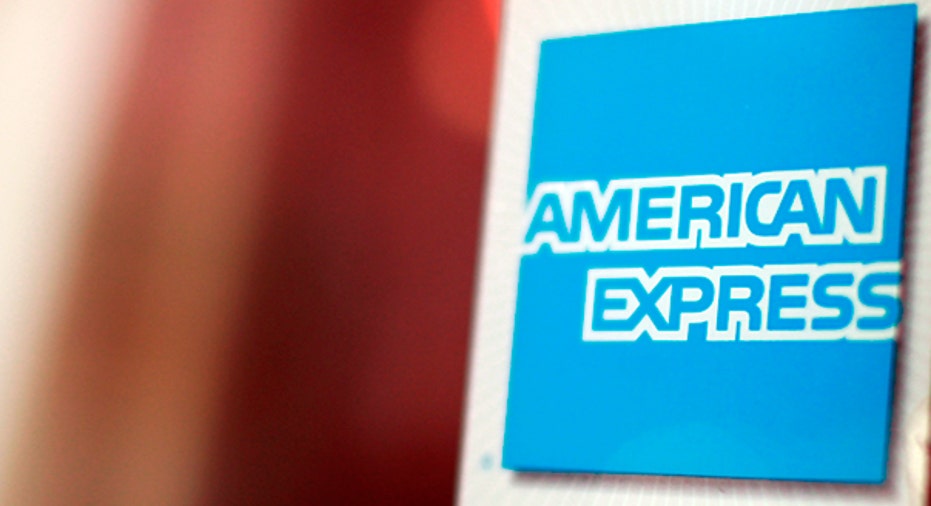 American Express (NYSE:AXP) is pledging to help the many small U.S. merchants still in the dark about EMV.
Last month, FOXBusiness.com reported that of the 23 million small businesses in the U.S., a majority don't think they'll be ready to transition to EMV by the October 2015 goal.
Last week, AmEx launched its Small Merchant EMV Assistance Program, a $10 million national program with the dual purpose of combating credit and debit card fraud, and also helping U.S. SMBs to adopt the more secure EMV technology.
Through this program, American Express says it wants to help cushion the cost of new payment terminals, as well as provide educational resources about the new security standards. Merchants that have less than $3 million in annual sales (excluding franchisees) and that have upgraded their terminals can apply for a $100 reimbursement from American Express through April 30, 2015.
"We know from speaking with our smallest merchants that they are too busy running the day-to-day operations of their businesses to keep up with the constantly-changing fraud landscape," American Express President of Global Merchant Services Anré Williams said in a statement following the launch.
According to an American Express EMV Preparedness Survey, 52% of small businesses said they feel they are at higher risk for card fraud than larger businesses, with nearly half citing lack of funds to invested in fraud prevention as one of the main reasons why. Adding salt to the wound, 57% said the cost of replacing their point-of-sale (POS) systems with new terminals as the primary reason they haven't made the change.
Gene Marks, CPA and FOX Business columnist, says it's an education thing.
"What it is, is a lack of awareness not only that they [SMBs] need to do this, but a lack of looking forward at what the potential liability could be," Marks said. " It's difficult enough to look ahead to the weekend, let alone October, but the smartest business owners … are the ones looking ahead and making decisions about [the future] now."
The second prong of American Express' program is to arm SMBs with chip-card tech knowledge. There will be a "fraud squad" truck making stops across the country to tell SMBs the what, when and how of EMV technology. Additionally, AmEx set up a website and hotline where SMBs can get extra support.
It's important to note the EMV transition timeline marks a shift, rather than a hard deadline, and along with it comes new liability terms for card issuers and merchants. Currently, the issuer (the bank) is held responsible for unauthorized transactions. Under the new terms, the party (be it the issuer or the merchant) who has the less secure payment system will be held accountable for any fraud. This means banks are still responsible if fraud occurs when a magnetic strip card is used in a chip-enabled payment terminal. However, if fraud takes place when a chip-card is used in a magnetic stripe terminal, the merchant is responsible. According to the new policy guidelines, consumers are never held accountable. (The liability shift does not apply to contactless transactions.)
To date, EMV, also known as chip-card technology, has been adopted across Europe, in Australia and Canada – leaving the U.S. as the odd man out. The goal with EMV, which is a joint-effort between Europay, Visa (NYSE:V) and MasterCard (NYSE:MC), is to bolster protection for both U.S. consumers and merchants by switching to chip cards. These cards are nearly impossible to copy, according to experts, because they are embedded with computer chips that generate individual codes for each transaction.
"The industry itself is drawing a line in the sand and taking a proactive approach to address fraud through EMV, but are using tough love to do so," Marks said. That said, he adds, data encryption will "take a huge bite out of U.S. credit card fraud," as 80% of credit card fraud is due to counterfeiting.
Another such company stepping up to aid large and small businesses in the EMV transition is UL (Underwriters Laboratories). Through its Transaction Security division, in collaboration with First Data, announced a "one-stop EMV migration and certification solution" program for mid-sized merchants in January. UL is also providing implementation and testing tools for smaller players.
Maarten Bron, director of innovations at UL, says the critical marker of success in the EMV transition in every new region is that any confusion at the register is completely dispelled. Meaning, the main concern among all merchants should be "providing a consistent experience for U.S. consumers."
"Where we are today in tech in terms of chip cards … is the result of years of improvements," Bron said. "The U.S. now has a secondary problem: the lack of standardization of the user experience. And this puts off consumers."
The Smart Card Alliance says some 120 million Americans have already received a chip card, and that by the end of 2015, 47% of merchants will be ready to accept the new cards.
Despite those figures, Bron says merchants need to remember that "not all is lot on Oct. 1, 2015, if you're business isn't ready" -- it all hinges on chip cards circulating.