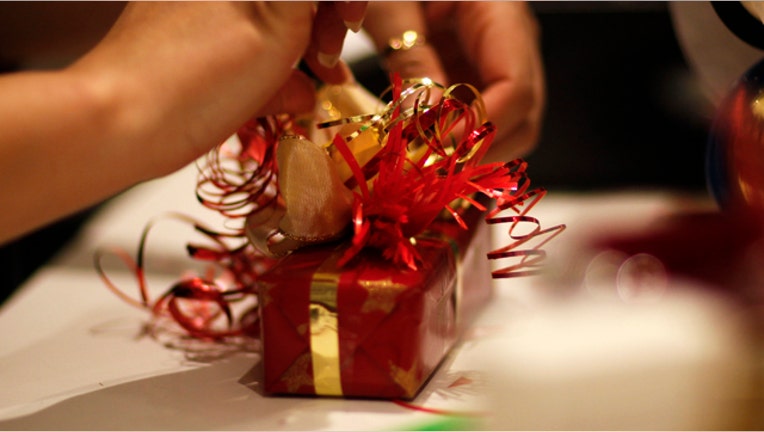 Even people living outside the U.S. caught the Black Friday fever this year, and the frenzy will only intensify in years to come as the world becomes more tech-savvy and America's retail culture continues to globalize.
With the global e-commerce market set to surpass $1 trillion over the next few years and more consumers in other countries coming online, American retailers have started pushing holiday promotions across U.S. borders in an effort to reach the still largely untapped market.
Online spending among international consumers more than tripled on Black Friday weekend compared with an average day, while the number of international shoppers taking advantage of holiday deals doubled from 2011, according to data from FiftyOne Global E-commerce.
"The international opportunity is immense," said FiftyOne CEO Michael DeSimone.
The increase is a mix of growing appetite for holiday deals among consumers outside the U.S. as well as a ramp up by U.S. retailers to push their advertising across the border. The combination of the two has influenced some cultures, particularly those in regions already similar to the U.S. like Canada, Australia and the U.K., to pickup certain cyclical American shopping habits.
It's a "globalization of American retail culture," DeSimone said. "Retailers are training international shoppers to shop on an American pattern."
Canada made up the largest percentage of international Black Friday sales this year, at 31%, followed by Australia with 19% and the U.K. with 6%. Rounding out the top five were Russia and Hong Kong, according to the FiftyOne data.
The growth was even more prominent in emerging countries, with online sales from Colombia jumping 1086% on Black Friday compared with an average day, followed by Israel, whose sales climbed 603%. Mexico's sales rose 502% over a regular day, while Russia's increased 381%.
"More people in these countries are looking to buy online, it's an increasing comfort level," DeSimone said. "They want to buy a product from a brand they like and they don't care where it's coming from."
While the bullish FiftyOne numbers reflect activity among its customers, including major retailers like   Macy's (NYSE:M), Sacks (NYSE:SKS), Gap (NYSE:GPS) and Sears (NYSE:SHLD), data from digital analytics company comScore, which has more than 2,000 clients worldwide across a variety of industries, was bearish in comparison.
ComScore said international sales accounted for just 6% of total Black Friday spending, which is about the same as last year. The company, though, still forecasts a sharp rise in e-commerce spending over the next few years, with other countries grabbing a larger chunk of the market as they move online and more consumers become comfortable with online shopping.
The growth of e-commerce in the U.S. has soared over the last 10 years, with online sales peaking last week at $1.46 billion, making Cyber Monday the most lucrative day in online shopping history.
American shoppers, however, continue to make up a smaller percentage of total e-commerce sales as more international consumers begin moving online. Having held 73% of the global market in 2004, U.S. consumers are expected to make up just 26% of total global e-commerce next year, according to comsScore data. At the same time, comScore predicts total e-commerce sales will surpass $1 trillion globally by 2015 from just $200 billion eight years ago.
Noting the expected surge in global demand, U.S. retailers are ramping up marketing to regions across the border through e-mail marketing and online advertising, while working with third-parties like FiftyOne to make sure international transactions run smoothly.
Retailers like Wal-Mart (NYSE:WMT) are pushing out promotions to a broader range of customers through social networks and e-mail, while others are offering exclusive online deals and have even started customizing promotions to specific countries.
"Fast e-commerce growth in these countries really opens up the opportunity for U.S. retailers," DeSimone said. "Going international allows them to leverage that investment against a much broader consumer base."
Presenting an ever greater opportunity, there are major retailers across the world that still don't have an online presence at all. For example, more than half of Australian retailers don't have an online sales channel despite about two-thirds admitting that international online retailers have impacted their business, according to a recent study by Experian.
Even more telling, 30 top retail web sites used by Australians are operated by foreign retailers.
Lacking a sufficient online footprint, foreign retailers in the U.S. and U.K. have been able to swoop in and capture a chunk of Australia's rapidly growing e-commerce market, and now the country's domestic retailers are facing intense online competition.