Americans' Top Financial Concern: Paying the Bills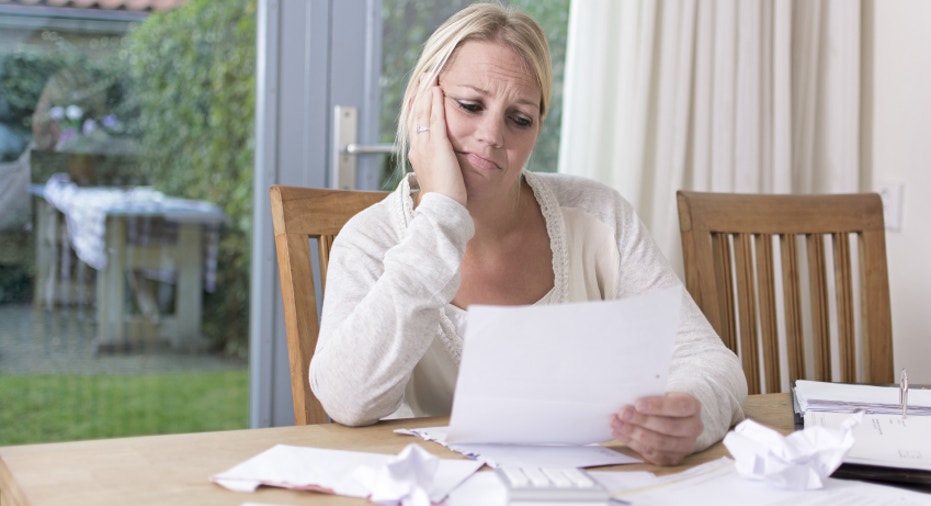 Forget saving for a rainy day or planning for retirement, Americans are just trying to make ends meet.
A new report from Bankrate.com finds 36% of Americans are most concerned with staying current and catching up on their bills. Paying down debt was cited by 20% of respondents, followed by contributing to savings (18%) and providing financial assistance to family members or friends (12%).
The survey is consistent with 2012's analysis that showed 32% of Americans said their top priority was to stay current or to get caught up on bills, a trend Greg McBride, certified financial account and Bankrate.com senior analyst, calls "disconcerting."
"People's priorities still continue to reflect a reality of high unemployment and stagnant wage growth. People are more focused on just getting by than they are planning for their financial futures."
Princeton Survey Research Associates International interviewed 1,003 adults by phone for the report.
The report also shows Americans are feeling less financially secure than they were in 2012 with Bankrate.com's Financial Security Index registered a 99.3 in November. Readings below 100 indicate deteriorating financial security.
Job security is also keeping people awake at night with 20% of respondents feeling less secure in their jobs than they were one year ago, compared to 17% who feel more secure. Job security turned negative in October and remained that way in November, Bankrate reports.
"That is definitely a problem, and a carryover from the government shutdown and debt ceiling debate," McBride says. "In the past two months, job security took a sharp drop and remains in negative territory. That is unsettling because we go through the budget and debt debates after the first of the year, and that will impact consumer confidence as well."
The U.S. economy added 204,000 jobs in October, beating expectations, however the unemployment rate ticked up to 7.3% from 7.2% a month earlier.
Unfortunately, McBride says he predicts people's economic uncertainty fears to remain if Congress continues to kick the can down the road when it comes to a long-term debt solutlion.
"If Washington can't come to a long-term agreement to remove some uncertainty, I think this uncertainty will remain," he says.
One bright spot in the survey was an increase in people's net worth: 29%  of consumers reported higher net worth and 16% reported lower net worth than a year earlier.
"We credit this to the rebound in the housing market and a strong stock market performance this year," McBride says.