Americans Borrowing Less to Pay for College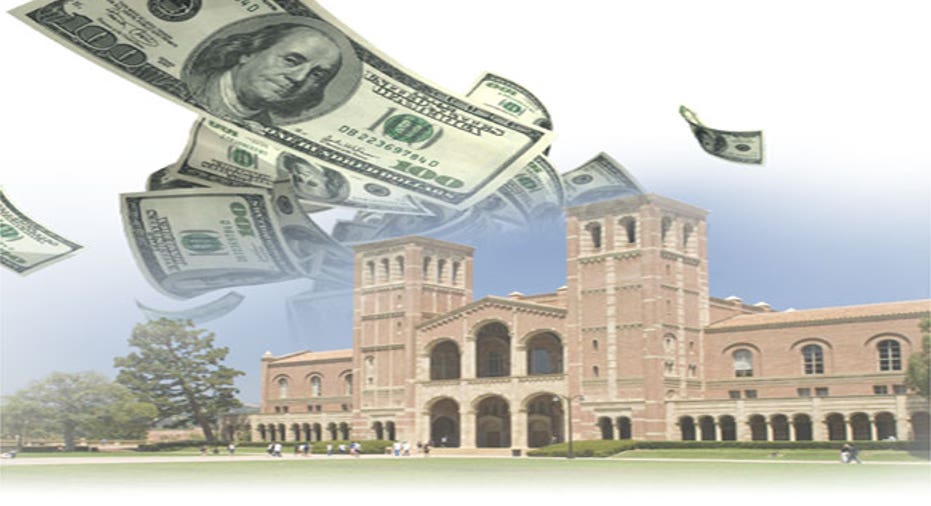 With student loan debt topping $1 trillion, American families are relying more on their income and savings and less on loans to finance college tuition, according to Sallie Mae.
The college lender released its 2013 "How America Pays for College" report Thursday, showing families are borrowing 22% of the cost of college, down from 27% over the past two years. Families spent $20,882 last year on college, stabilizing after hitting a high of $24,097 in 2010.
That being said, costs were still up significantly from 2007, when families spend on average around $17,200.
More families are using grants and scholarships to pay for college, the report finds, at 66%. On the flip side, 20% of families use their savings or regular income to pay for college costs.
Sallie Mae surveyed 800 parents and 800 undergraduate students ages 18 to 24 in April and May for the report.
Sanjeev Agrawal, CEO co-founder of Collegefeed, a job placement site for students and graduates, says the college selection process has changed, with students being more open to cost-saving alternatives, like going to a state school or community college for a year or two.
Sallie Mae found 73% of first-generation students crossed schools off their list solely based on costs, and 76% decided to attend a school close to home. Students were also looking to go to a two-year public school first to save cash.
"Some employers are talking about college degrees from top universities not being what they are looking for," Agrawal says. "They want practical skills and evidence to get employed."
Educational avenues are also shifting, he says, with online programs including MOOCs (Massive Open Online Courses) becoming more widely available, and oftentimes for little or no cost.
"You can now acquire a bunch of skills online," he says. "The options for how you actually learn, as opposed to simply getting accredited, are increasing. People are thinking about how it's possible to get some employment without going to a college that costs tens of thousands of dollars."
In addition, more families are looking at better ways to plan for college earlier on, Agrawal says.
"They look at 529 plans, savings, tax credits. This is such a big problem that families are becoming more sensitized to it," he says. "There's better planning and thinking about the return on investment on college, and people aren't taking it for granted."
Between that and higher cost pressure on schools to bring down prices, Agrawal says the student debt picture will continue to improve.
"There is more pressure, people considering the value of degrees and the tools available for planning are increasing—I hope this continues," he says.