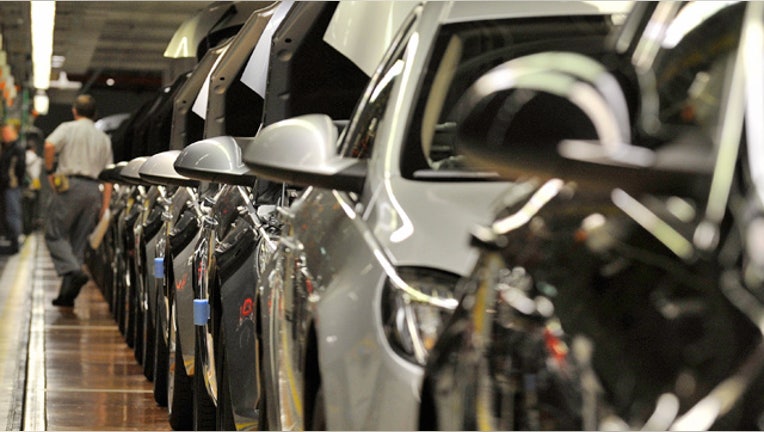 Americans are holding onto their new vehicles for about six years -- 27 percent longer than before the recession -- due to the weak economy and better durability of cars and trucks, a study by market analyst Polk found.
The findings show the longest average ownership of new cars and trucks since Polk began its study in 2001 by analyzing U.S. vehicle registrations.
The Polk study showed that the average length of ownership of new vehicles in the third quarter of 2011 was 71.4 months, up from 66.7 months in the first quarter. Before the downturn in auto sales that began in the third quarter of 2008, owners of new vehicles kept them for about 56 months.
Longer average ownership can be linked to people spending conservatively in a job market that remains weak, longer-term financing to keep monthly payments low and better quality cars, Polk said.
Earlier this year, Polk found that the average age of the 240.5 million cars and trucks registered in the United States was a record 10.8 years -- 10 percent older than in 2007.
The new study by Polk also found that the buyer of a used vehicle keeps it for about 50 months, up from 40 months in 2008.
Mark Seng, global aftermarket leader at Polk, said the aging vehicles on U.S. roads present a challenge for the industry to keep them supplied with replacement parts.
"As a result of our analysis, we're currently working with customers in the aftermarket to help them prepare for increasing demand throughout the entire supply chain," Seng said.
Increased length of ownership has helped push up share prices for aftermarket companies such as AutoZone Inc, O'Reilly Automotive and Advance Auto Parts, whose stock prices have outpaced the S&P 500 Index since late 2007, Polk said.
Most automakers and major U.S. auto dealership groups look to the older cars and trucks as a sign of pent-up demand that will be released as consumers are forced to replace their vehicles or as they gain economic confidence.