American Whiskey Maker Revives Company With $4,000 Bottles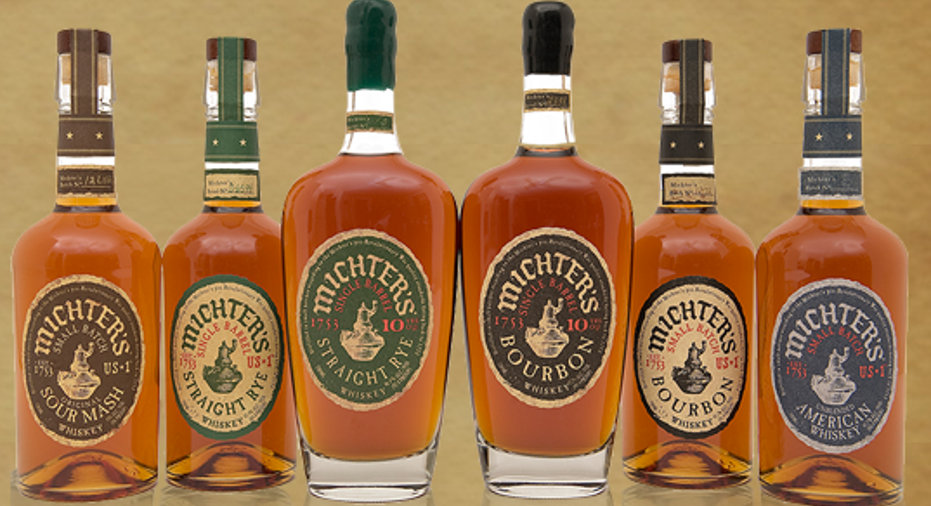 After going broke in 1989, whiskey-maker Michter's is back – and selling out bottles that cost $4,000 a pop, according to the company.
The small Louisville-based distillery just released 273 bottles of its Celebration Sour Mash Whiskey, a combination of Michter's barrels of aged whiskey, some dating over 30 years old.
While the price tag may cause sticker shock for some, Michter's president Joe Magliocco says all bottles from the collection have been accounted for – and the company has actually turned down buyers. He says some of the buyers include celebrities and well-known financiers.
Despite its current success, Michter's hasn't always seen good times. The distillery, which first got its start in 1753, got hit hard in the 1970s, when Magliocco says whiskey began to fall out of favor with American drinkers. By 1989, the company was bankrupt – and largely forgotten.
Restarting an American Tradition
The Michter's name went unused for years, until Magliocco got the itch in the mid-90s to start his own rye whiskey company. An industry expert, Magliocco was then running Chatham Imports, a wine-and-spirits import company based in New York.
"When I was in college, I bartended and drank Michter's," says Magliocco. He says he and his good friend Dick Newman, who served as the president of Austin Nichols, the company behind Wild Turkey bourbon, foresaw a revival in American rye whiskey.
"We were going to do Joe and Dick's Rye Whiskey, but Dick said, 'Let's acquire something with history.' And the light-bulb went off in my head and I thought of Michter's," says Magliocco.
After filing for the unused trademark, Magliocco and Newman revived the Michter's brand, buying up unused stock of rye whiskeys and selling it under the Michter's name.
"The style we bought is the style we liked," says Magliocco, who says the company then started producing small batches of whiskey using its own recipe at other distilleries. Eventually, the company grew enough to support its own small distillery in the Shively section of Louisville; Michter's currently employs seven full-time staffers.
Magliocco says focusing on quality (the company's original motto was "Cost be damned") has helped develop its following. While a lot of distributors and stores initially turned him down, Magliocco says he was able to persuade enough contacts from his work at Chatham's to give it a try – helping the company get its second start.
"We run on the rich and flavorful side. That's our calling card," says Magliocco. Today, the company's lower end starts at around $45 per bottle for ryes and whiskeys. Ten-year bourbons will sell for around $100 a bottle, while 20-year bourbons go for about $600.
Though the $4,000 price tag for the Celebration Sour Mash Whiskey may seem over the top, Magliocco says it's in line with some of the special-edition cognacs and scotches seen on shelves over the past few years.
"Some of the older barrels we use in the mix really give it a quite extraordinary character," says Magliocco.
And while Magliocco won't disclose revenue or growth figures for the privately held company, he predicts the company will nearly double in size over the course of 2014.
"Absolutely we'll be adding jobs," says Magliocco.