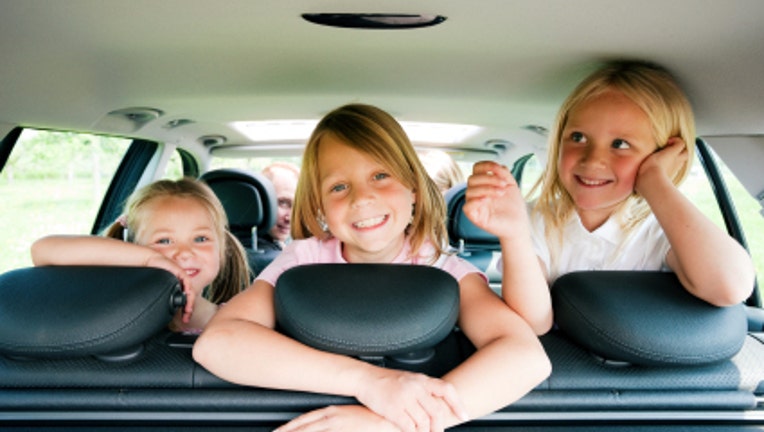 It's not just college tuition costs or the price tag on afterschool activities that have parents seeing red -- the rising cost of daycare has the majority of working American parents feeling "overwhelmed," according to a new study.
Nearly one-fifth of American families pay for weekly care for a child between the ages of 3 and 17, and 86% admit they're having trouble paying the bills, according to a survey by budgeting site CouponCabin.com. Although the majority of parents -- 53% -- said that childcare costs cost them less than $500 per month, 12% said they pay more than $1,100 per month and 17% said their costs range between $500 and $1,100.
"Childcare is a big expense for a lot of families, and the bad economy has just magnified those expenses," says Jackie Warrick, President and Chief Savings Officer at CouponCabin.com. "Everything is more stressful, and with rising food prices and the cost of living, a lot of parents are finding it difficult to cope."
Because the down economy forced many stay-at-home moms and dads back to work, the demand for childcare nationwide increased -- along with the price. Warrick says that because many households now require two earners to make ends meet, the spotlight is on childcare: how to manage the costs and what some of the more affordable alternatives might be.
"There has been a lot of talk about how families are managing, especially families with multiple children. It's the norm now for both parents to be working, and there are a lot of strategies that are going into saving money where you can," says Warrick, adding that more than two-thirds of parents admit to exploring cheap or free childcare options.
According to the study, more than half of all parents have relied on a family member to watch their children while they worked, 11% chose to reduce their hours at work, 13% turned to telecommuting, while 8% changed their working status from full-time to part-time. A further 13% of parents found the balance too difficult and simply quit their jobs, according to the study.
"If you and your family need the money, then quitting your job should be your plan D," says Scott Dobroski, Community Expert for the online job board Glassdoor. "Your plans A through C should involve you talking with your manager and being very specific in laying out what you want."  In order to figure out specifics that might help alleviate childcare costs, parents should do their homework before approaching their boss for what may be a "tough" conversation, says Dobroski.  "What if you were to work from home part of the morning and come in in the afternoon? That can cut down on the number of hours you have to pay for daycare," he says. "So would working from home two days a week, or you could even start carpooling with a co-worker to alleviate gas costs."  Parents in the workplace shouldn't be afraid to ask for what they want, but they should be realistic when seeking a schedule adjustment.
"If your team holds meetings on Wednesdays, then that is not a good day for you to work from home," he says. "Think of the time of year that is busiest for your company and go in saying something like, 'I know July is busy for us, so right now I'd like to work from home two days a week, but in July I'll come into the office every day.' Just be realistic."
Because every family situation is different, Dobroski says there's no such thing as a "quick fix." Many families have a complex picture of finances and scheduling and for some, it may be cheaper for one parent to act as full-time caregiver.  "If you're paying for childcare for two children five days a week and making $40,000 a year, that may not be enough to make it worth it," Dobroski says. "You need to crunch the numbers and figure out what your take-home pay would be."  With the majority of all parents (53%) occasionally relying on a family member for childcare, Warrick says to keep in mind that "qualified" childcare -- care from someone other than grandma and grandpa -- is sometimes eligible for a federal tax credit of up to 35%.
"Grandparents can be more affordable than daycare, but you also have some negotiating aspects when hiring a parent or family member," says Warrick. "If you're paying a qualified caregiver, then talk to your tax preparer for information on the type of credit you could get."
For parents who have explored all their options and still come up short on childcare funds, Warrick advises looking into other portions of the monthly budget for potential cutbacks.
"The budget as a whole should be looked at," she says. "If someone can't save on childcare, then maybe they can save at the grocery store or on other home-based expenses."
Overall, Warrick says that managers tend to understand the delicate and sometimes frustrating balance of raising a family while managing a career.
"Managers are people too. Just be open and honest. They know what it's like to have a family, and there's not a lot you can say that they won't understand."