American Franchise Spotlight: Menchie's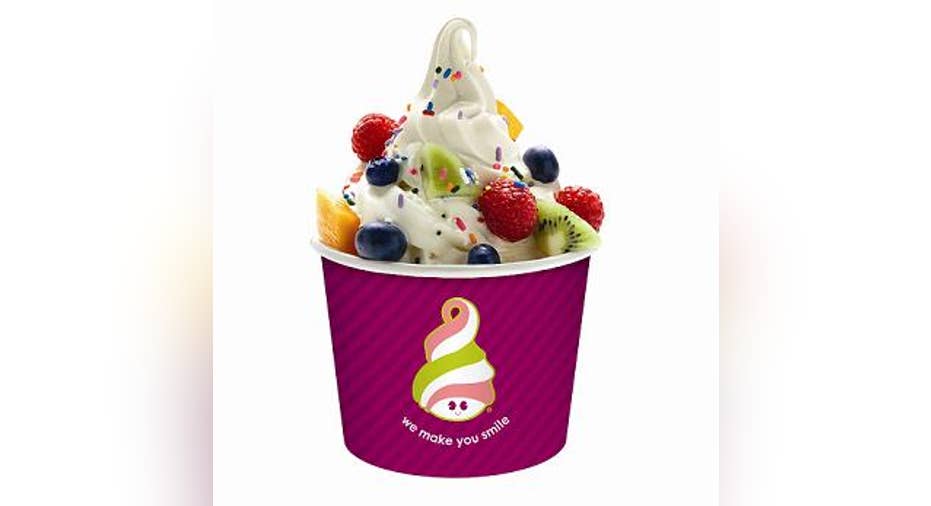 Despite New Year's resolutions, our hankering for something sweet is creating plenty of opportunity for American entrepreneurs. And husband wife team Danna and Adam Caldwell are cashing in on consumer's sweet tooth with their frozen yogurt company Menchie's.
Menchie's originated in 2007 in Valley Village, Calif., and within a year, the Caldwells partnered with CEO Amit Kleinberger to lead the expansion into franchising.
"What attracted me about the brand is that the business model is a feel good model," said Kleinberger, "From our party rooms to our free balloons and tattoos, our mission is to make you smile."
Kleinberger has built the Menchie's franchise base into 130 stores in 30 states and Canada. The company is exploring expansions into Japan, Australia, Mexico and the U.K and hopes to open its 200th store in 2012.
When it comes to selecting potential Menchie's owners, it's not about net worth and restaurant experience.  "A cultural fit is the most important element since we cater to families with children," exuded Kleinberger, "If people don't place community before commerce, I am not interested."
Kleinberger says he has met every one of his franchisees face-to-face. That includes Marsha Haina, the company's first franchisee.
Haina, who has been in the restaurant business for 31 years, opened her Woodland Hills, Calif.-based store in 2009 after finding out that her daughter would drive 20 minutes each way to buy Menchie's fro yo. She paid a $30,000 franchise fee, and made a 10-year commitment to be a Menchie's franchisee.
While she turned a profit in her first year, Haina does not plan to operate more than one store. "For our lifestyle, we are happy with this one location," said Haina, "It is a happy and comforting business that meets our needs."
On the other hand, the company's latest franchisees are looking to open up three locations in the Rochester, N.Y. area. Chris and Sherry Hogan, parents and former Apple employees, signed their franchising agreement on Dec. 22.
"What really stands out in my mind about Menchie's is what happened when we went out for the executive visit," recalled Chris Hogan. "From our walk from the reception area to the meeting room, every single employee came out and shook our hand."
The Hogans are currently in the real estate scouting process for their first location, which they hope will open by summer. Every Friday they have a conference call with their project manager, and next week they will meet with the location developer.
The right location, ideally near schools and high-traffic areas, is a very important factor in Menchie's' success. Two Menchie's franchises closed recently due to what the company calls "subpar locations."
"We made sure that the units closed as smoothly as possible for the franchisee and we improved our site selection process to create a winning [location scouting] formula and reduce risk," said Kleinberger.
After franchisees find the best location and begin building the store, they have to attend Menchie's University. The "campus" includes an auditorium, classroom and store. The 14-day program focuses on leadership development within the community. Once a store opens, management sends educators to each store for four days to help navigate the transition and they offer continuing education via webinars.
But franchisors can't learn everything, "I can teach you the business," said Kleinberger, "but I cannot teach you the attitude.  We require that they [Menchie's franchisees] make every guest smile."