American Franchise Spotlight: Express Employment Professionals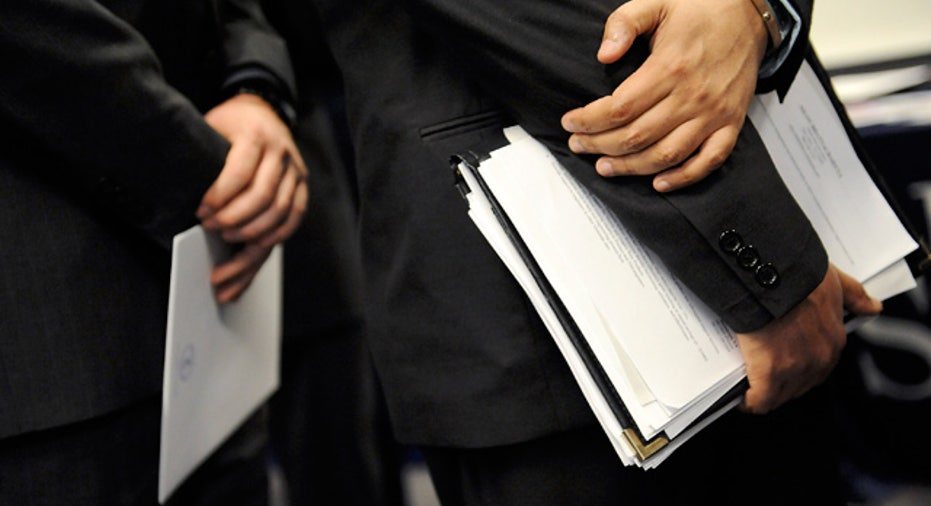 For many of us, a job not only contributes to our livelihood, but is a major part of our identity and how we value ourselves.
Despite the nation's 8.5% unemployment rate, the business of helping people find jobs is growing—giving aspiring entrepreneurs in this industry an opportunity to grow their own business. In this week's American Franchise Spotlight, FOX Business goes inside Express Employment Professionals.
The Oklahoma City-based company was founded in 1983 by Robert Funk, William Stoller and James Gray. The trio had worked together at a Washington-state staffing firm that dissolved after its CEO passed away. They decided to purchase 13 of their former employer's offices and started operating them as franchises in 1985. To date, the company claims to have helped five million people find work through its 560 franchises in the U.S., Canada and South Africa.
"We look for people who have good values and have empathy for people who are out of work," said CEO Robert Funk, "We also look for people with sales experience because without sales, you have nothing to administer."
To start, franchisees pay a $35,000 franchising fee and sign a five-year agreement. They participate in a discovery day at company headquarters, and then begin a three week training program that includes two weeks of classroom training and one week in the field. It typically takes about a month between the time a franchisee signs a franchising agreement and the time the franchise's doors open.
Jason Carr opened the door to his Gainesville, Fla., office in September 2011. Carr had been an employee at the Ocala, Fla., office for five years when a corporate manager approached him with the opportunity to run his own office through the Bridge to Ownership Program.
"For me, it's about meeting potential new employees and matching them up with a company that will provide them with an avenue for success," said Carr, who used his weekly guidance meeting with corporate to ask for help compiling research to close a sale. In addition to finding jobs for others, Carr created three positions in his own business, two recruiting and one administrative positions.
CEO Funk said most Express Employment Professionals offices have six to seven employees and generate about $3.6 million in revenue annually. He added that it takes about $150,000 in overall investment to open and grow a successful franchise, something Funk has done six times.
"When transferring knowledge, the key is finding the right people," said Funk, "I had to be successful myself and operate my six locations before I could transfer that knowledge to other entrepreneurs."
Two percent of Express Employment Professionals' franchises have closed, and Funk attributes the closures to not following the principles. "Some franchisees thought they were buying a job, not a business," he said. "They either realized the people business was too hard or didn't want to put the knowledge to work."
Connie Worrell has been putting her knowledge to work for over two decades, and was one of the first 20 franchisees to join Express Employment Professionals in the mid-80s. "When I opened my franchise it was me, a desk and $5,000," recalled Worrell, "This is a company that cares. They are more than just business-to-business, they are family." Worrell's succession plan includes leaving her Bend, Ore.,-based franchise to one of her own family members.
According to Funk, the company plans to grow aggressively in order to become the No.1 flexible staffing firm in the country. That means growing revenues from the current $2.1 billion to $3.4 billion and opening 60 to 70 locations a year over the next three years. The company's target territories include Vermont, San Antonio, San Francisco, Boston, Orlando and Vancouver. Competition for these franchise territories is stiff as Express Employment Professionals receives about 3,000 applications a year.