American Express 3Q Net Tops Views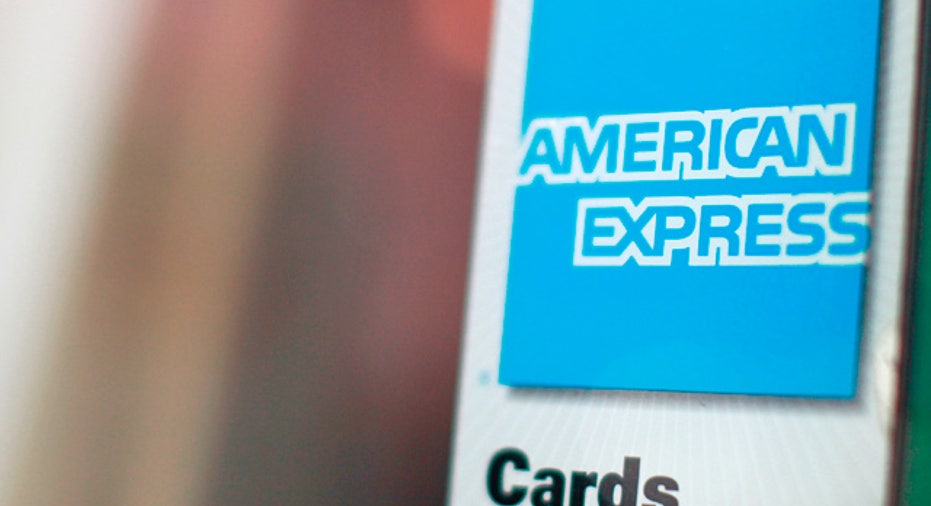 American Express (NYSE:AXP) reported earnings Wednesday that solidly beat Wall Street's expectations, while revenue came in close to the Street's view.
The credit-card giant reported third-quarter net income of $1.2 billion, or $1.03 a share. Analysts had predicted earnings per share of 96 cents.
During the same period a year ago the company reported earnings of $1.1 billion, or 90 cents a share.
Revenue rose 9% to $7.6 billion, up from $7 billion a year ago and in-line with  analysts' expectations.
"We delivered strong bottom line results across all of our business segments this quarter," Kenneth I. Chenault, AmEx's chairman and chief executive, said in a statement. "Revenue growth reflected a continuing return on the investments we're making to enhance the services we provide consumers, small businesses, merchants and corporate customers."
AmEx said the numbers were spurred by continued strong growth in cardmember spending across all its business segments, and net interest income that was level with the same quarter a year ago.
Improvements to credit quality allowed consolidated provisions for losses to fall to $249 million compared with $373 million in the year-ago period, the company said.
AmEx said its overall expense growth "slowed significantly" from the growth rates of recent quarters. Consolidated expenses totaled $5.6 billion, according to the company, a 13% increase from $5 billion a year ago. The increase was spurred by higher rewards costs, which AmEx said were partially offset by lower marketing and promotion expenses.