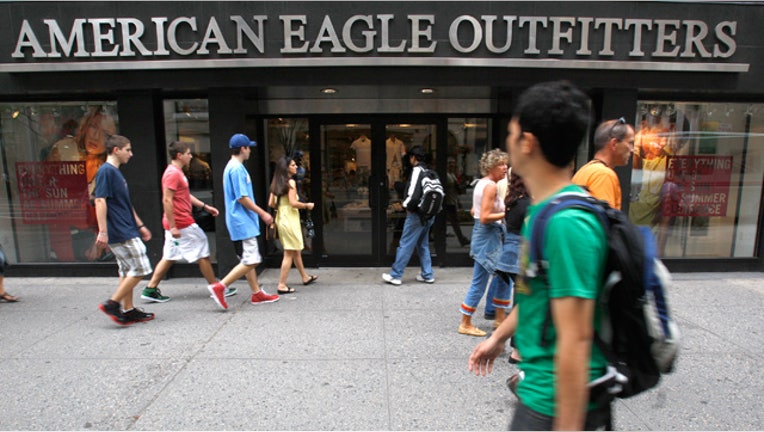 American Eagle Outfitters (NYSE:AEO) impressed Wall Street on Wednesday with a 59% leap in third-quarter profits and a bullish forecast for the holiday-shopping season, launching the apparel maker's stock more than 6% higher.
The Pittsburgh-based retailer said it earned $52.4 million, or 27 cents a share, last quarter, compared with a profit of $33 million, or 17 cents a share, a year earlier. The recent quarter performance met expectations from analysts for EPS of 27 cents.
As was previously reported, sales climbed 11% to $832 million. Same-store sales rose 5%.
"I am encouraged by our progress in the third quarter and the continued momentum into the holiday season," CEO Jim O'Donnell said in a statement. "Strong top line growth is evidence of the success of our key item strategy and merchandise improvements."
Wall Street cheered American Eagle's forecast for the current quarter, which is highlighted by the critical holiday-shopping season. The retailer projected EPS of 40 cents to 44 cents, compared with estimates from analysts for just 39 cents.
"Strong sales over Thanksgiving weekend were driven by increased traffic and conversion. Powerful unit sales growth reflected a positive customer response to the holiday assortment and planned promotions," the company said.
American Eagle's shares soared in response to the results and guidance, jumping 6.18% to $14.26. The company's stock had been down 8.2% on the year as of Tuesday's close.