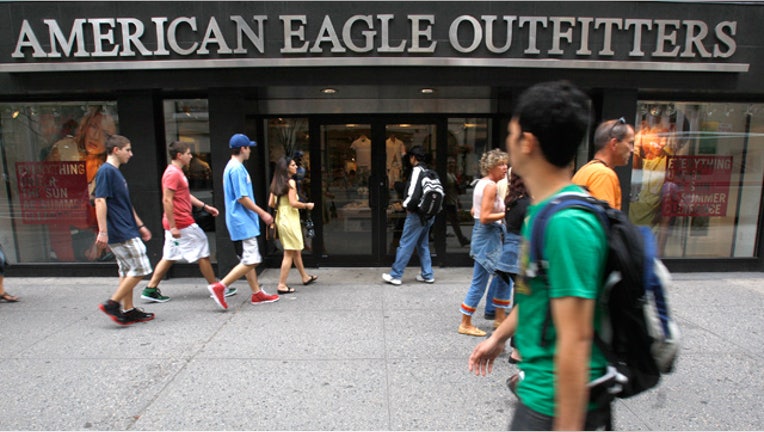 American Eagle Outfitters (NYSE:AEO) announced weaker sales growth in a fourth-quarter update released today, while the company also reaffirmed its EPS guidance of 54 cents to 56 cents.
Total sales for the quarter-to-date period ended Jan. 8 increased 5%. Including the Pittsburgh-based company's online business, consolidated same-store sales increased 5%, compared to a 13% jump in the same period last year. Online sales have grown 24% so far this quarter.
American Eagle also said it expects same-store sales growth in the mid-single digits. Its guidance for the quarter is an improvement over an adjusted EPS of 39 cents last year.
"Although the customer and competitive environment was challenging, I'm pleased with our quarter-to-date performance, especially against strong comp gains last year," Robert Hanson, CEO commented. "We are on-track to deliver our earnings expectations, reflecting strengthened merchandise assortments, improved inventory management and controlled promotions. Business has accelerated in the post-Christmas period and we are seeing a good response to our spring transition assortment."
Shares of American Eagle were down 5.8%, or $1.20, at $19.43 Thursday morning.