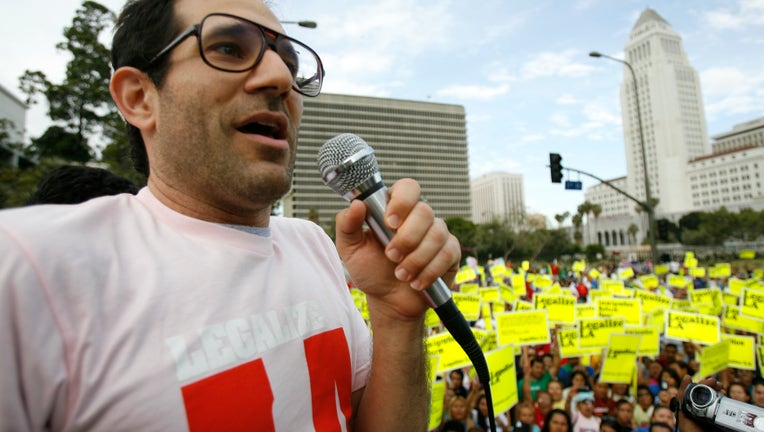 American Apparel's (NYSE:APP) board is moving to terminate founder Dov Charney's employment as president and CEO due to an ongoing investigation into alleged misconduct.
"We take no joy in this, but the Board felt it was the right thing to do," said Allan Mayer, who was named as co-chairman of the board on Wednesday alongside David Danziger. "Dov Charney created American Apparel, but the company has grown much larger than any one individual and we are confident that its greatest days are still ahead."
Mayer said the decision came as a result of the ongoing investigation into Charney's alleged misconduct. Charney had been chairman of the board in addition to his roles as president and CEO.
Charney was suspended immediately from his positions as CEO and president on Wednesday following the board's vote. Because of Charney's contract, there will be a 30-day cure period, after which the company said it expects the termination will be made permanent.
The decision to remove Charney comes during a period of financial struggles for the made-in-America retailer. Last month, the company reported a 1% decrease in net sales for the first quarter of 2014, with comparable-store sales falling 7%.
American Apparel said the decision to oust Charney could land it in default under its current credit agreements, leading to discussions with its lenders for a waiver.
Danziger said American Apparel is working with a search firm to find its next permanent CEO. Executive Vice President and Chief Financial Officer John Luttrell will serve as interim Chief Executive Officer.
"We have one of the best known and most relevant brands in the world, with employees who are second to none; I believe we have a very exciting future," said Luttrell, the former CFO of Wet Seal, Old Navy and Cost Plus. "Our core business—designing, manufacturing, and selling American-made branded apparel—is strong and continues to demonstrate great potential for growth, both in the U.S. and abroad. This new chapter in the American Apparel story will be the most exciting one yet."
Shares of American Apparel were up roughly 15% shortly after the market's open on Thursday. The stock had fallen nearly 40% year-to-date and 63% over the past 12 months. According to FactSet, Charney owns 27.2% of the company, making him American Apparel's biggest individual shareholder.