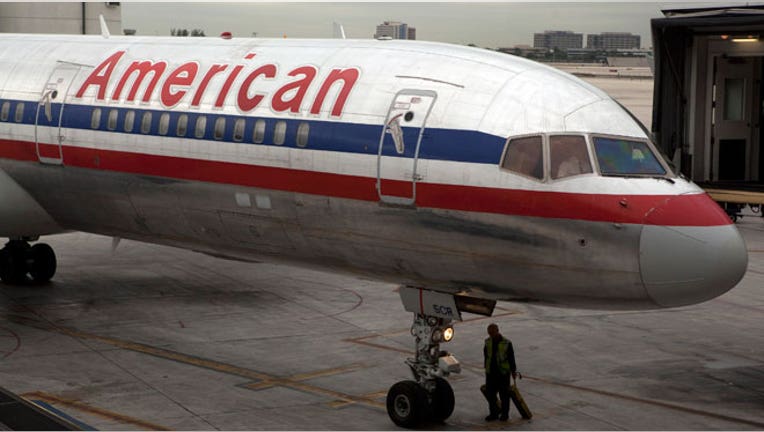 American Airlines' bankrupt parent AMR wants to cut more than $2 billion in annual costs, with more than half of those savings coming from layoffs.
In a letter to employees on Wednesday, CEO Tom Horton said employee-related changes are necessary to help narrow the profit gap growing between the carrier and its rivals. To do this, the company will cut $1.25 billion in labor costs, leading to the loss of up to 13,000 jobs.
While reductions will be spread broadly, American said there is no avoiding the fact that they will be deep. All workgroups will have costs slashed by 20%, including management.
"There is no sugarcoating the effect on our people," American CEO Tom Horton said.
American will cut another $750 million by grounding older planes and striking cost-efficient supplier contracts, and it will make $1 billion worth of revenue improvements through fleet optimization and product improvements.
The company plans to invest about $2 billion per year in aircraft so that by 2017, American's mainline jet fleet will be the youngest in North America.
"The key to our successful restructuring is a business plan with a clear objective -- and that is to make American a world-class global airline -- America's flag carrier -- that is competitive, profitable and growing," Horton said.
The airline slipped to the No. 3 U.S. airline just before filing for bankruptcy last year, behind UnitedContinental (NYSE:UAL) and Delta (NYSE:DAL), which both blew away Wall Street expectations in their latest quarters.
American also plans to build the scale of its network by increasing departure across American's five key markets - Dallas/Fort Worth, Chicago, Miami, Los Angeles and New York – by more than 20% over the next five years, and increase international flying.
The carrier's management is expected to lay out the details of its desired savings to the company's three main labor union on Wednesday, and to its non-union groups later this week.
Horton warned employees that the company is at great risk during the restructuring process, and while it is being eyed by rivals for some or all of its assets, the CEO said he does not believe any of those outcomes "are in the best interests of American, our people or our shareholders."