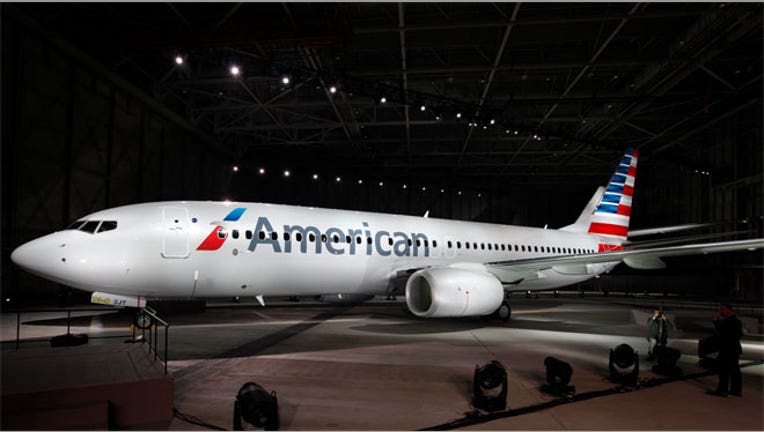 American Airlines plans to add seats to two of its jets, a move that would likely cut legroom for coach flyers in favor of greater seating capacity.
The carrier informed workers of the move during a meeting in Fort Worth on Tuesday. On Wednesday, it disclosed the plan in a regulatory filing.
American, which is merging with US Airways (NYSE:LCC),  did not specify how many seats it plans to add to Boeing 737 and McDonnell Douglas MD-80 jets in its fleet.
In a statement, American said its leadership team is "evaluating every aspect of the business to make sure that any new decisions are right for the combined carrier."
"We continually evaluate the configuration of our fleet, and make adjustments when appropriate to match supply to demand, while remaining competitive within the industry," the company said. "Although we expect to add seats to the 737 and MD-80 fleets, we are evaluating the right number of seats and the impact on revenue and cost while retaining our Main Cabin Extra product."
A message to employees sent by Lauri Curtis, American's vice president of flight service, was obtained by The Dallas Morning News.
"As you probably know, we are constantly taking a look at what our operation needs, and that includes how our fleet is configured," Curtis said. "And sometimes, we make adjustments when we think it helps match supply to demand but can still be competitive."
American's MD-80 has 140 seats, and its Boeing 737-800 has between 148 and 160 seats. The two aircraft account for about two-thirds of American's entire fleet and, as of Dec. 31, about 55% of its total seating capacity.
According to its website, the company operates 195 Boeing 737s and 190 MD-80s.
In the last decade, American focused on increasing legroom in coach but later put seats back, and added even more, when fare increases failed to offset the decrease in capacity.
Curtis also told employees that another flight attendant will be added to accommodate the extra passengers. Federal safety regulations require carriers to provide one flight attendant for every 50 seats.
Southwest Airlines (NYSE:LUV) has also undertaken efforts to increase capacity without purchasing additional aircraft. The company began installing thinner seat cushions to add room but will cut an inch of legroom by adding seats to some of its Boeing 737 jets. Passenger-carrying capacity is expected to grow 4%.