AMD Unveils New Processors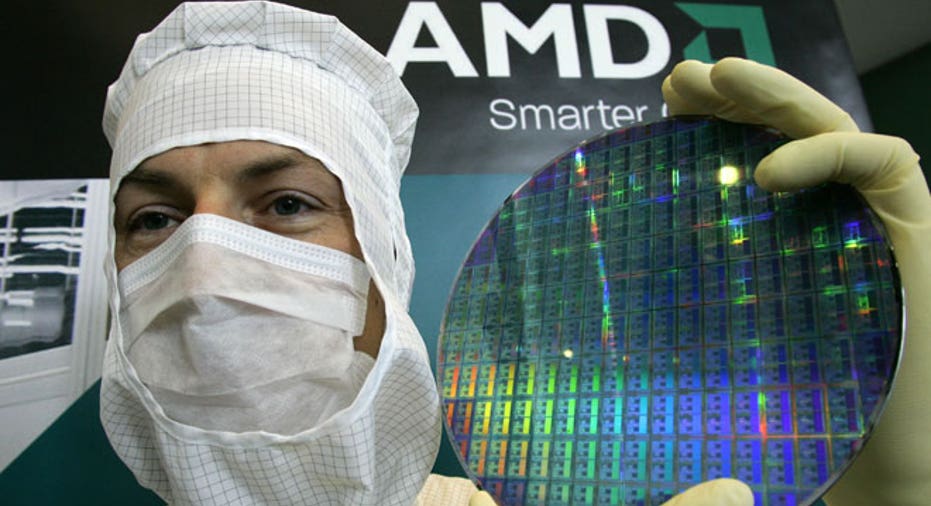 Advanced Micro Devices, nearing half a year without a chief executive, is launching new processors aimed at mainstream personal computers and challenging rivals Intel and Nvidia .
AMD's Llano chips, which include both central and graphics processors, are aimed at mid- to high-end laptops and desktop computers.
The chips, part of AMD's Fusion family, have much-improved battery life and will soon be available in laptop and desktop computers, the Sunnyvale, California-based company said.
A one percentage point increase in notebook market share would increase AMD's revenue by $137 million, according to UBS analyst Uche Orji. Some analysts speculate that Intel, whose processors are in 80 percent of the world's PCs, might respond to any signs it is losing sales by reducing its prices.
Exploding sales of Apple's iPad are hurting demand for personal computers and investors have punished the shares of AMD and Intel this year because both companies have yet to stake out significant territory in the mobile market.
AMD's board abruptly removed Chief Executive Dirk Meyer in January because of concerns he had not targeted tablet computers and smartphones.
Intel this year launched its own new lineup of PC chips, also with combined central and graphics processing, but investors have been far more interested in the company's lack of progress in mobile.
Meanwhile, the graphics horsepower added into AMD and Intel's new chips is expected to be more than enough for many PC users, reducing the demand for add-on graphics processors that Silicon Valley rival Nvidia has specialized in for years.
Aware of the limited future of its core PC graphics market, Santa Clara, California-based Nvidia is using its graphics expertise to expand into the fast-expanding market for low-power processors in tablets and smartphones.
AMD's new chips are the culmination of its $5.4 billion acquisition of Canadian graphics chip designer ATI in 2006. (Reporting by Noel Randewich; Editing by Tim Dobbyn)