AMD Cuts 3Q Revenue, Gross Margin Views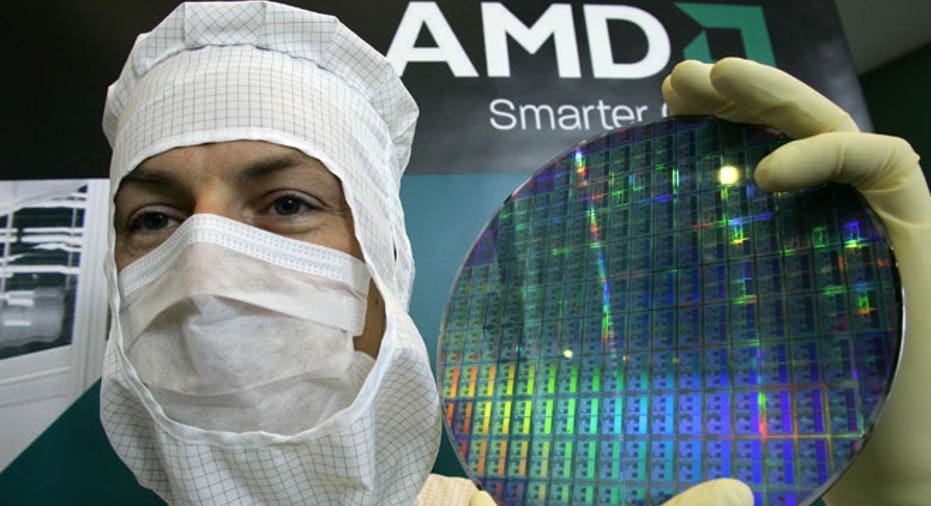 Shares of chipmaker Advanced Micro Devices, Inc. (NYSE:AMD) plunged nearly 8% in after-hours trading on Wednesday after the company cut its third-quarter revenue view due to manufacturing issues.
The company now expects revenue to rise between 4% and 6% in the fiscal third quarter, compared with its earlier forecast for revenue growth in the range of 8% to 12%.
The semiconductor company also narrowed its expectation for gross margins, stating that it expects gross margins between 44% and 45%, compared with the previous forecast of 47% during the third quarter.
The company blamed the disappointing preliminary results to a manufacturing problem at its German facility, which resulted in a weaker-than-anticipated supply of its Llano chips and other products. AMD also said that shipments of its next-generation server processor "Interlagos" were delayed, impacting gross margin.
AMD is said it will post third-quarter results on Oct. 27.
Shares of AMD fell 34 cents, or 5.2%, in the regular session on Wednesday, to close at $6.15. The stock was down another 45 cents, or 7.3% in after-hours trading. Shares of competitor, Intel Corp. (NASDAQ:INTC) were also down half a percent in after-hours trading, as concerns build about decreased demand for semiconductors for PCs from the tech sector.