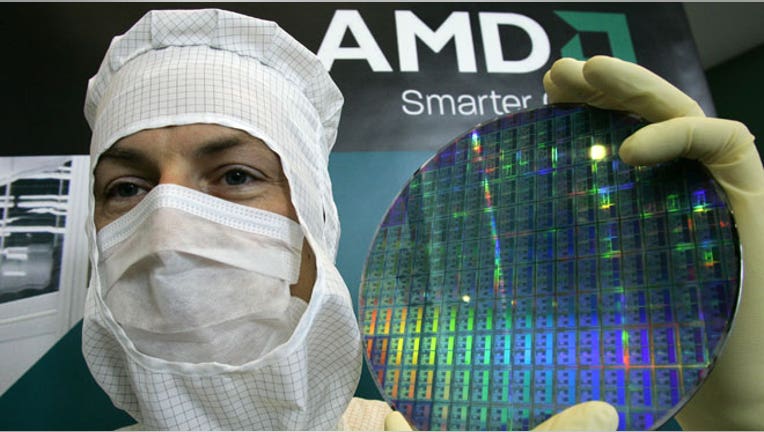 U.S. chipmaker Advanced Micro Devices Inc (NASDAQ:AMD) forecast weaker-than-expected first-quarter revenue and said it taking steps to return its computing and graphics businesses to a "healthy trajectory" from the second quarter.
The company also reported lower-than-expected fourth-quarter revenue as it struggles with weak sales of graphic cards and to compete with Intel Corp (NASDAQ:INTC) in a declining PC market.
AMD shares were down nearly 1 percent at $2.22 in extended trading.
The results and outlook weren't any worse than expected, said Wedbush Securities Inc analyst Betsy Van Hees.
"I think we are going to need to see some more restructuring and realignment in the computing and graphics side of the business," Van Hees said.
AMD, which said in October it would cut 7 percent of its workforce, has been shifting focus to gaming consoles and low-power servers to combat falling laptop sales.
But progress has lagged Wall Street's expectations.
While the console business has been doing well, it hasn't been enough to offset the effects of the struggling computing business, Van Hees said.
Last week Intel gave a disappointing forecast for first-quarter revenue and AMD, a minor player in the PC processor market, followed suit on Tuesday.
AMD's revenue fell 22 percent to $1.24 billion in the fourth quarter ended Dec 27, in line with Wall Street's estimate.
The company forecast revenue to fall 15 percent, plus or minus 3 percent, in the current quarter from the fourth quarter.
That translates to about $1.02-$1.09 billion, well short of analysts average estimate of $1.2 billion, according to Thomson Reuters I/B/E/S.
AMD reported a net loss of $364 million, or 47 cents per share, in the fourth quarter, compared with a profit of $89 million, or 12 cents per share, a year earlier.
Excluding items, AMD broke even on a per share basis, just below analysts average estimate of a profit of 1 cent per share.
Up to Monday's close, AMD's stock had fallen about 46 percent in the last one year.
(By Arathy S Nair; Editing by Simon Jennings and Savio D'Souza)