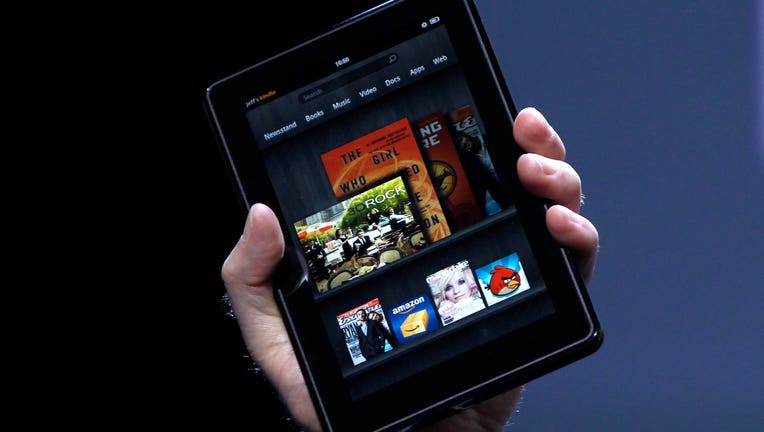 Five months after its debut, Amazon's (NASDAQ:AMZN) Kindle Fire tablet has not only become the retailer's No. 1 selling item, but it's also taken more than half of the entire Google (NASDAQ:GOOG) Android tablet market, according to a new report from comScore.
The 7-inch device, which runs a highly customized version of Google's Android operating system, has nearly doubled its share of the Android tablet market over the last two months, comScore said, from 29.4% in December 2011 to 54.4% last February.
ComScore said the next most popular tablet after the Fire is Samsung's Galaxy Tab, with 15.4% market share in February, followed by Motorola's Xoom with a 7% share.
Amazon has a long way to go, however, if it wishes to take on the top tablet: Apple's (NASDAQ:AAPL) ubiquitous iPad.  According to Forrester Research, Apple had about 73% of the entire tablet market (not just Android) in March.  In that report, the firm said no other tablet maker had more than a 5% share.