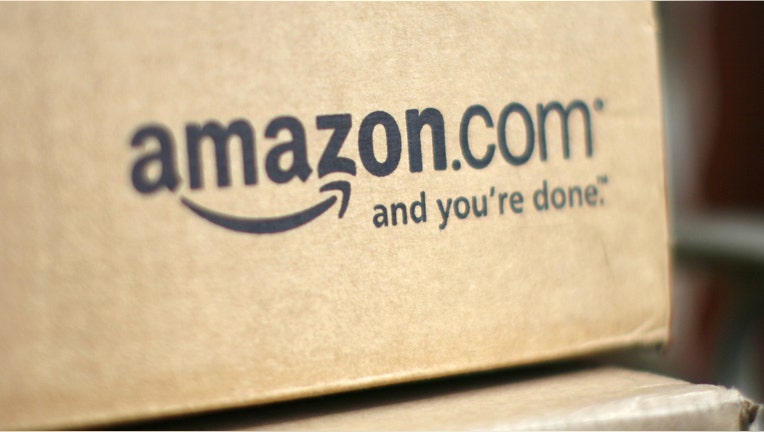 *Updated on Monday to include Amazon corporate holiday figures. The original story was published on 12-22-15.
Amazon (NASDAQ:AMZN) did an about face on many levels this year. Not only did the company post two back-to-back quarters of profits, but the e-commerce giant is also shaking up the retail, shipping and entertainment world like never before. Although Amazon declined to discuss its success, FOXBusiness.com highlighted what will likely be an amazing year for the company and its shareholders.
1. Primed For Success
---
This season was a record breaker for Prime, according to a company update which was released on Monday December 28. More than 3 million new members, globally, joined the service [which offers free shipping among other things], during the third week of December alone. Over 200 million more items shipped for free this season. And more Prime members are using their mobile devices to shop more than doubling this holiday in the U.S.
Shoppers bought a little bit of everything according to Amazon. Best sellers during the season included Simply Orange Juice, Bounty Paper Towels and Haribo Gold-Bears. As for same-day delivery, Kindle Paperwhite, Cards Against Humanity and Fitbit Charge (NYSE:FIT) were the most popular items.
2. From Worst to First
---
Amazon shares have advanced more than 110% this year after a 22% tumble in 2014. This performance has earned the retail giant a spot as one of the S&P 500's top stocks of 2015 right behind rival Netflix (NASDAQ:NFLX). Compare that to the performance of the major market averages which are struggling to break-even.
The so-called smart money is taking notice. In November, Soros Fund Management, the hedge fund run by Billionaire George Soros, disclosed a new stake in Amazon.com with 77,877 shares. Meanwhile Omega Advisors, run by Lee Cooperman, disclosed a 35,800 stake, according to SEC filings.
3. Turns a Profit - Is it Sustainable?
---
It's hard to believe that a company with a market value of over $300 billion and a stock price approaching $700 per share is not consistently profitable. However that's the case with Amazon and that has been a bone of contention for some investors over the past few years. That said, the company turned a profit in 2Q and 3Q of 2015. Although the company is expected to post a $0.52 loss for the full year, analysts predict it will earn $1.88 for fiscal 2016. Revenues are rising nicely at a clip of about 20%+ a quarter. For the year sales are expected to hit a whopping $107 billion.
4. Calling the Shots in the Retail World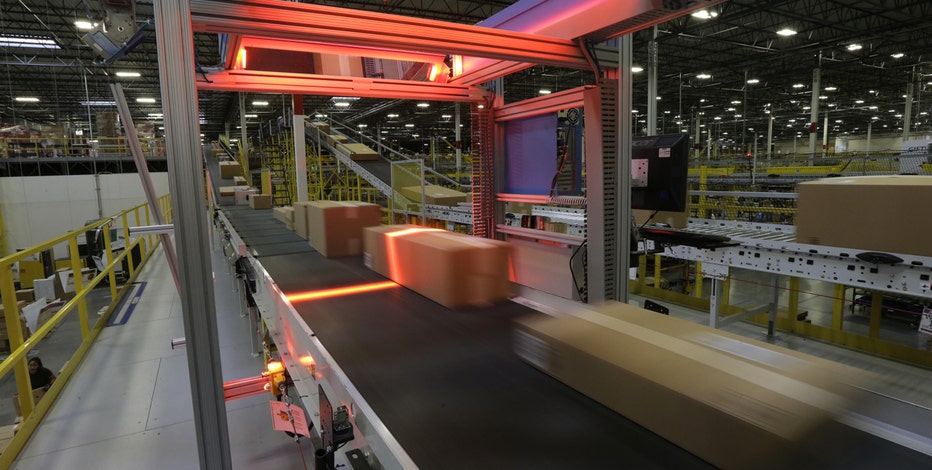 ---
The world's largest online retailer, which began selling only books, now sells just about everything. The company has become so influential in the world of retailing it essentially set the tone for the holiday shopping season of 2015 by rolling out deals in early November vs. waiting until Black Friday. Rivals including Walmart (NYSE:WMT) and Target (NYSE:TGT) scrambled to keep up. An early check of retail sales shows Amazon killed it grabbing 39% of the market compared to many of its rivals, according to data compiled by Slice Intelligence provided to FOXBusiness.com.
As mentioned, Amazon Prime, which offers various delivery options, as well as video streaming, for a flat annual fee of $99+ is going gangbusters. In a recent FOX Business Network interview Marshall Cohen, Chief Industry Analyst at the NPD Group, said "Twenty-four percent of households are utilizing Amazon Prime, with another 30% that are potential for growth opportunity."
5. Air Amazon.....Maybe?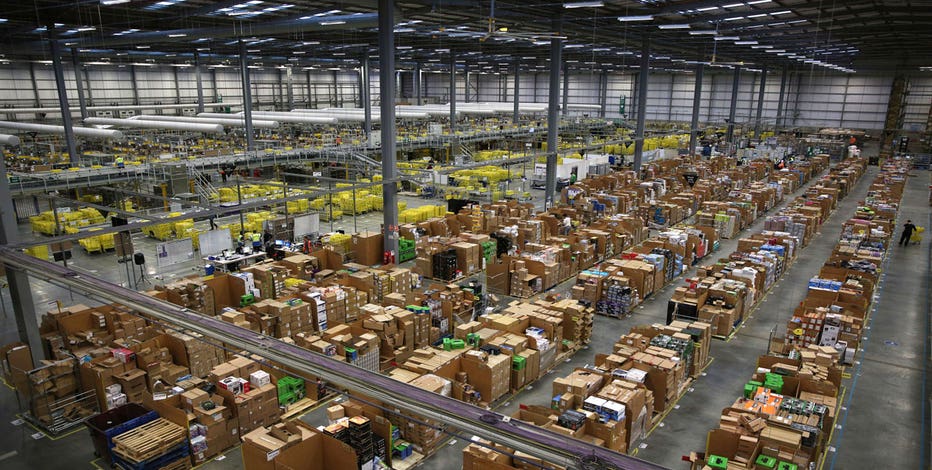 ---
Amazon.com (AMZN) appears to be building its own air-delivery network, an indication that the e-commerce titan seeks to bypass United Parcel Service (UPS) and others that have been bogged down by an onslaught of packages.
In early December, the  Seattle Times reported that Amazon has begun negotiations to lease 20 Boeing (BA) 767 jets. The report adds more fuel to speculation that Amazon, which already runs a same-day shipping service in select cities, will take a bigger role in the delivery of its packages by handling air freight. That could spell trouble for shipping giant FedEx (NYSE:FDX) as well.
6. Streaming Success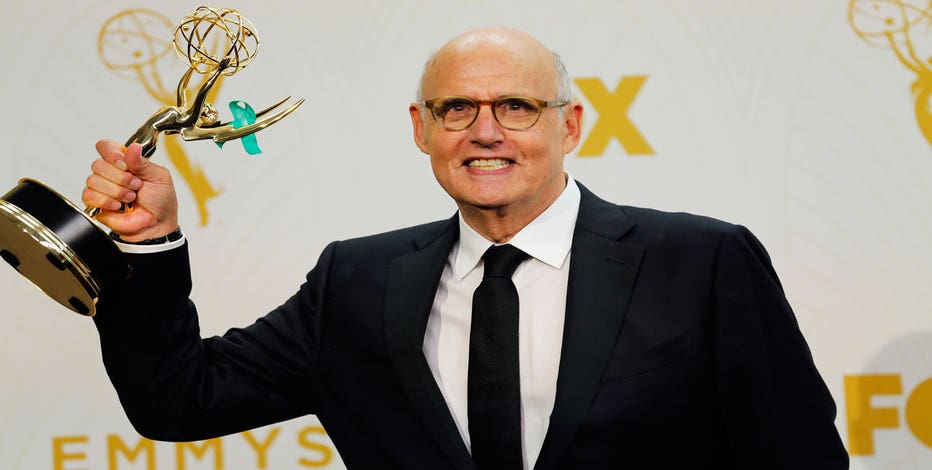 ---
Amazon's foray into the content business has been a big hit. Amazon Studios scored an Emmy for its original programming "Transparent" starring Jeffrey Tambor as a transgender mother. The role recently earned him a Golden Globe nomination. Those awards will be announced on January 10, 2016.
On Monday December 28 Amazon said its original historical series, The Man in the High Castle, was the most watched TV season on Prime Video this holiday season.
7. CEO Jeff Bezos: World's 4th Richest Man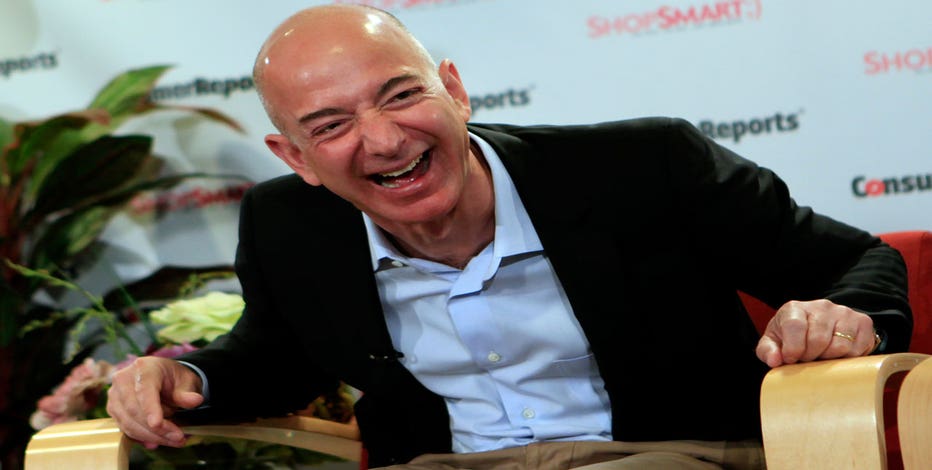 ---
Amazon's stock ascent has made founder and CEO Jeff Bezos even wealthier. In December he became the world's 4th richest person according to Forbes Real Time Ranking. His net worth is nearing a cool $60 billion.