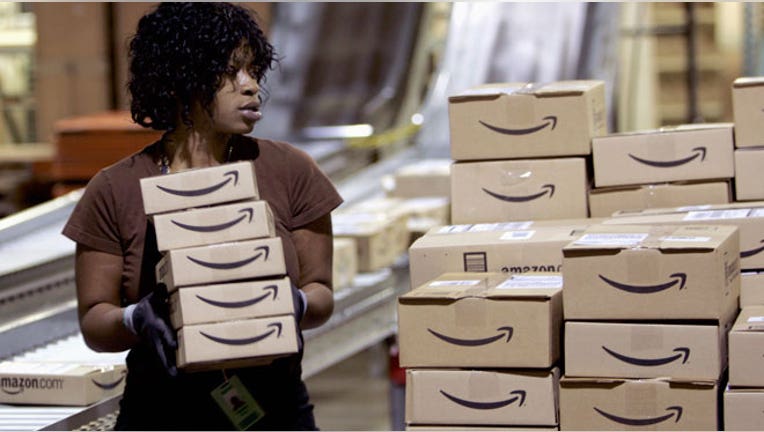 Amazon.com (NASDAQ:AMZN) plans to hire more than 50,000 seasonal workers this holiday season at U.S. fulfillment centers in an effort to outpace rivals and meet higher traffic during the key shopping period.
The online retail giant said it expects to keep thousands on board in full-time positions.
"Temporary associates play a critical role in meeting increased customer demand during the holiday season," Amazon's vice president of global customer fulfillment, Dave Clark, said in a statement.
Seattle-based Amazon employs more than 20,000 people across its 40 domestic fulfillment centers and pays full-time, permanent employees 30% more than workers in traditional brick-and-mortar retailers, it said in a statement released Tuesday.
Amazon said full-timers also receive comprehensive benefits and stock grants, which over the past five years has added an average of 9% to base pay annually.
Retailers tend to hire temp workers during the holidays to meet the two-month burst in traffic. A report released by Snagajob last month showed that hiring during the 2012 season is expected to reach the highest level in at least five years.
Macy's (NYSE:M), Toys "R" Us, Kohl's (NYSE:KSS), Target (NYSE:TGT) and Wal-Mart (NYSE:WMT) have already announced plans to hire hundreds of thousands of workers combined.