Amazon Threatens to Cut Affiliates Upon Calif. Sales Tax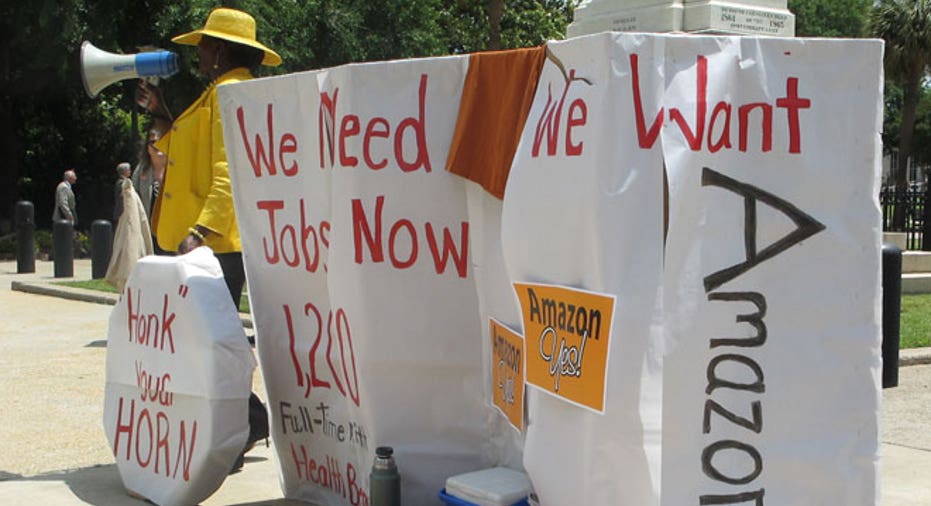 Amazon (NASDAQ:AMZN) will likely cut thousands of partners as it struggles to comply with a new California tax that could force the online retail giant to collect and deliver sales tax in the state.
Brick-and-mortar stores like Best Buy (NYSE:BBY) and Wal-Mart (NYSE:WMT) that rival Amazon have said the online retailer has an unfair advantage because it doesnt collect taxes in certain states.
Yet the Seattle-based company called the bill unconstitutional and counterproductive in a statement to its roughly 10,000 California affiliates, noting the tax is supported by big-box retailers that seeks to harm the affiliate advertising programs of their competitors.
The retail giant warned it will terminate contacts with all state residents that participate in the Amazon Associates Program once the law becomes effective.
As of now, Amazon collects taxes in Kansas, Kentucky, New York, North Dakota and Washington. In states where it doesnt collect, customers are supposed to document and pay tax on out-of-state untaxed sales, but they often dont.