Amazon Selling Over 1M Kindles a Week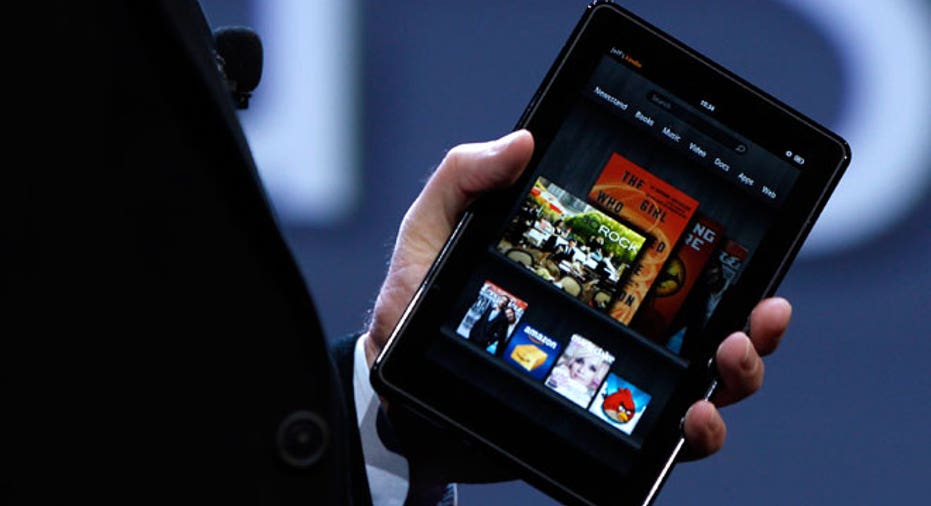 Amazon.com Inc said on Thursday it is selling more than one million Kindle devices a week, an unusual disclosure from the largest Internet retailer that comes in the wake of some negative reviews of its new Kindle Fire tablet.
Amazon said customers are buying "well over" one million Kindles per week. This level of sales has occurred for three straight weeks, it added in a statement.
The sales numbers include the Kindle Fire tablet and all the versions of the Kindle e-reader. The company did not break out sales numbers for the Fire tablet alone.
However, Amazon executive Dave Limp said Kindle Fire sales increased week over week for each of the last three weeks.
Amazon previously said it sold "millions" of Kindles, but the company has never before given a sales number for a week, according to a spokeswoman.
The disclosure comes after a spate of negative reviews of the Kindle Fire that focused on issues such as slow response from the user interface and Web browser, the need for more privacy and child settings, and the lack of external volume control.
"The press release was very bullish and clearly a response to the few high-profile negative articles," said Ben Schachter, an analyst at Macquarie.
Amazon shares climbed 1.1 percent to $182.18 at mid-afternoon on Thursday. The stock fell to almost $170, its lowest level since March, on Wednesday.
Recent reviews and articles have been "overdone," partly because they often compare the $199 Kindle Fire to Apple Inc's iPad, which starts at $499, the analyst added.
"That's like comparing a $20,000 car with a $50,000 car," Schachter said. "These reviews certainly hurt because people read them. Will it work as well as the iPad? No."
Despite the negative coverage, Schachter is sticking to his forecast of about five million Kindle Fire sales in the fourth quarter.
Amazon said earlier this week that it plans a software upgrade to the Kindle Fire in coming weeks that will "improve performance, touch navigation, and give customers the option to choose what items display on the carousel."
The carousel refers to windows that appear on the home display of the Kindle Fire showing what applications ran most recently. Some users have complained that exposing what they last did with the device is a privacy problem.
"It's a new product that can be improved," Schachter said. "We don't think any of the problems discussed are deal breakers."