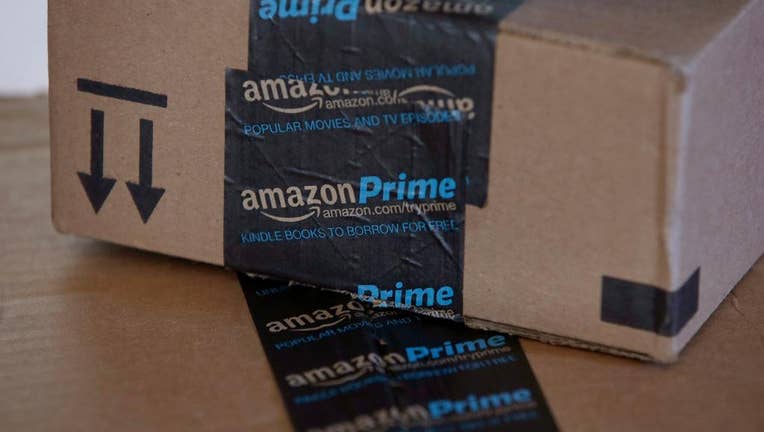 Amazon's (NASDAQ:AMZN) chief rivals are already on the defense, offering free online shipping ahead of the company's second-annual Prime Day set for Tuesday.
However copy-cats aren't the only challenge facing the online retail giant. Although it touts the sale as having more discounts than Black Friday, last year's Prime Day left many consumers disappointed due to the fact that the majority of offerings were on cheap, unpopular items while best-sellers ran out too soon.
Social media was quick to have its say, with #PrimeDayFail trending on Twitter (NYSE:TWTR).
Despite the consumer backlash, the day was a highly successful one, according to the e-commerce giant's own internal metrics; Customers ordered 34.4 million items worldwide and broke all Black Friday records with 398 items ordered per second. The translation to dollars is unclear, though, as the company has always been notoriously elusive about its sales figures.
| Ticker | Security | Last | Change | %Chg |
| --- | --- | --- | --- | --- |
| AMZN | AMAZON.COM INC. | 1,792.57 | +16.45 | +0.93% |
| WMT | WALMART INC. | 112.99 | +0.30 | +0.27% |
| TGT | TARGET CORP. | 84.21 | +1.65 | +2.00% |
| SHLD | n.a. | n.a. | n.a. | n.a. |
Nevertheless, Amazon promises this year will be better:
"Building on the success of Prime Day last year, we are increasing the number of deals and at the same time, increasing the volume of inventory behind those deals," a company spokesperson tells FOXBusiness.com.
"In fact, in the U.S. we have nearly double the TV units compared to Black Friday and Cyber Monday combined."
The retailer introduced "Countdown Deals" for Prime members in the days leading up to July 12, with each day of deals focusing on a specific product category [electronics, outdoor living, etc.].
"The [countdown] deals that we're looking at right now, they are in fact the lowest price available on the market by a pretty good margin," Karl Quist, president of online comparison tool Priceblink, tells FOXBusiness.com. He adds that while the items, especially electronics, may not be the newest model, the offerings are solid.
Consumers can also track and shop discounts using the "Watch-A-Deal" feature in the Amazon App as well as shop deals on all devices, a move that experts say is highly beneficial to the company's bottom line during the typically slow summer shopping season.
"If you think about why people didn't shop historically in the summers let's say five or 10 years ago, it's because the majority of their shopping, if it was online, was at a desktop," says Tom Caporaso, CEO of Clarus Commerce, which specializes in e-commerce solutions. Today, you can shop from pretty much anywhere, anytime with your mobile device.
Amazon isn't the only e-commerce behemoth to promote a one-day sale extravaganza; China's Alibaba (NYSE:BABA) holds its Singles' Day every Nov. 11. Revenue from the 2015 event reached $14.32 billion, outperforming Black Friday weekend and Cyber Monday in the U.S. combined.
But while Alibaba's day serves as the Chinese equivalent to Cyber Monday, Amazon's motives for Prime Day are entirely different. The Prime service works well for Amazon in terms of customer engagement, and it therefore wants to push more people to join through this annual day.
---
What Else Does Amazon Want You To Buy on Prime Day?
An Amazon speaker system: Those who utilize Alexa, the company's cloud-based voice assistant, can access exclusive discounts and deals. However, they need to own an Amazon Echo, Echo Dot or Amazon Tap speaker system. Through a simple voice command, Alexa will purchase items on Amazon for customers on Prime Day.  
Its Prime Now service: Free two-hour delivery or $7.99 one-hour delivery in select cities. Customers will receive $10 off their first Prime Now order, as well as another $10 off later in their first month when they purchase Prime Now through Prime Day.
An Amazon Prime Store Card: Cardholders save 5% on Amazon purchases, and Prime members who open a card through Prime Day get a $50 Amazon gift card.
A Kindle Unlimited membership: Prime members in the U.S. who purchase Kindle Unlimited on Prime Day can save up to 40% on their membership, which includes over one million titles.
---
According to data from Consumer Intelligence Research Partners, the 47 million U.S. Prime members spend on average $1,200 per year on Amazon, compared to about $600 per year by non-members. CIRP says Prime Day motivated 25% of the company's new members to join in 3Q 2015.
But while joining Amazon Prime — which costs  $99 a year for unlimited access to two-day shipping and the Amazon Video streaming service — may seem enticing, Quist advises consumers to proceed with caution.
"It's very easy to get caught up in the hype of a sale and assume that everything is a great deal, but realize hopefully that the retailer's got to make money some way, so you should always be comparing prices [across e-commerce platforms]," he says.
Shares of Amazon are trading around a lifetime high and the stock is up 10% this year.