Amazon Prime Begins Restaurant Deliveries in London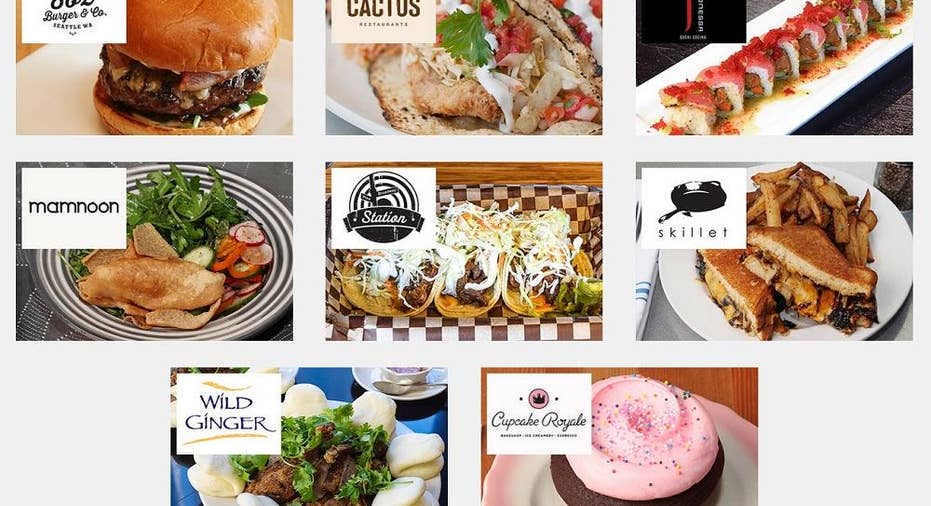 Put down the pots and pans and step away from the oven: Amazon Prime restaurant delivery is now live in London.
Using the Prime Now mobile app, hungry users in select London postcodes can place orders with local restaurants to receive a hot meal in an hour or less. In areas where the service is available, mobile members will see Amazon Restaurants on the app's home page: View participating businesses, browse menus, and track the status of your order in real time.
Delivery is free for Prime members with a minimum order of £15. Customers are eligible for £10 off their first Amazon Restaurants order via the Prime Now app using the discount code AMAZON10 at checkout.
"Our team have hand-picked a selection of the best-quality local restaurants," Al Wilkinson, UK head of Amazon Restaurants, said in a statement. A list of nearly 150 initial food partners includes Baltic Restaurant, Crazy Bear, Archipelago, Benares, Kiru, Comptoir Libanais, Levant, Planet Hollywood, Strada, Pod, and Tossed, among others.
"Having resisted many other approaches from food delivery companies we decided to partner with Amazon on their new service," according to Baltic owner Jan Woroniecki, who said Amazon "persuaded us that our food would be delivered promptly and in great condition."
Similarly apprehensive about home food delivery, Archipelago said it's willing to give Amazon Prime Now a chance. "With Amazon's customer focus we feel confident that they will join us in doing everything we can to give our customers an excellent service that will keep them coming back," head chef and manager Daniel Creedon said.
Amazon Restaurants delivery via Prime Now debuted in Seattle in September 2015, and has since rolled out to cities across the nation.
This article originally appeared on PCMag.com.