Amazon May Get Temporary Pardon on California Taxes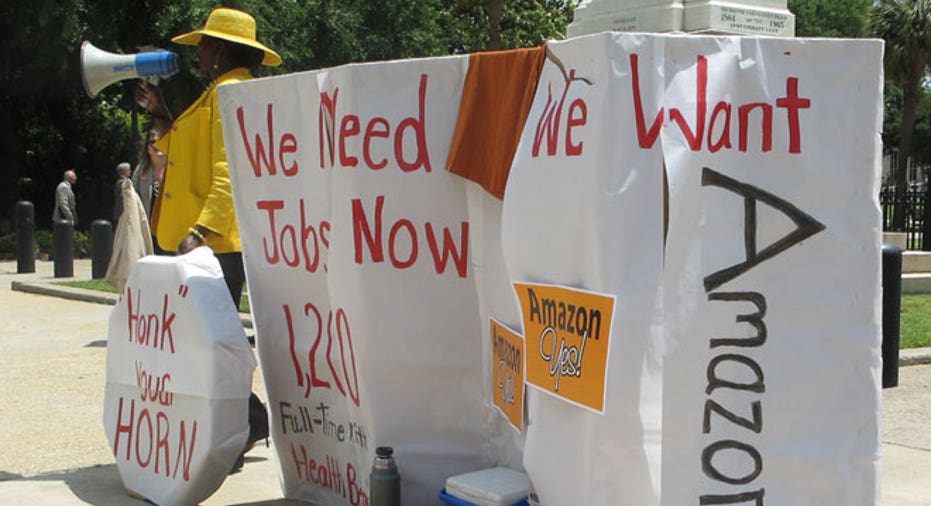 Amazon (NASDAQ:AMZN) reportedly struck a deal Wednesday night with legislators to hold off on taxing its Californian customers for at least another year, the latest compromise in an ongoing battle between online retailers and the state over uncollected taxes.
In return for the temporary pardon, the tech giant said it would drop its battle to overturn the law, which seeks to collect as much as $300 million a year in unpaid taxes on Internet sales from Amazon and other online retailers, according to a report by the Los Angeles Times.
Amazon has so far refused to collect the taxes and has instead poured millions of dollars and substantial time into collecting signatures for a ballot referendum that would have challenged the law.
Last week, the company said it was willing to build distribution centers and hire hundreds of workers in California an investment of up to $500 million to hold off the taxes until at least January 2014.
Under the latest proposed compromise, Amazon would be tax free until at least Sept. 2012, according to the report.
Amazons brick-and-mortar rivals such as Wal-Mart (NYSE:WMT) and Best Buy (NYSE:BBY) have supported the Golden State's new law, claiming the online retailer has an unfair advantage because it doesnt collect certain taxes from customers.