Amazon Looks to Take Market Share -- From Itself?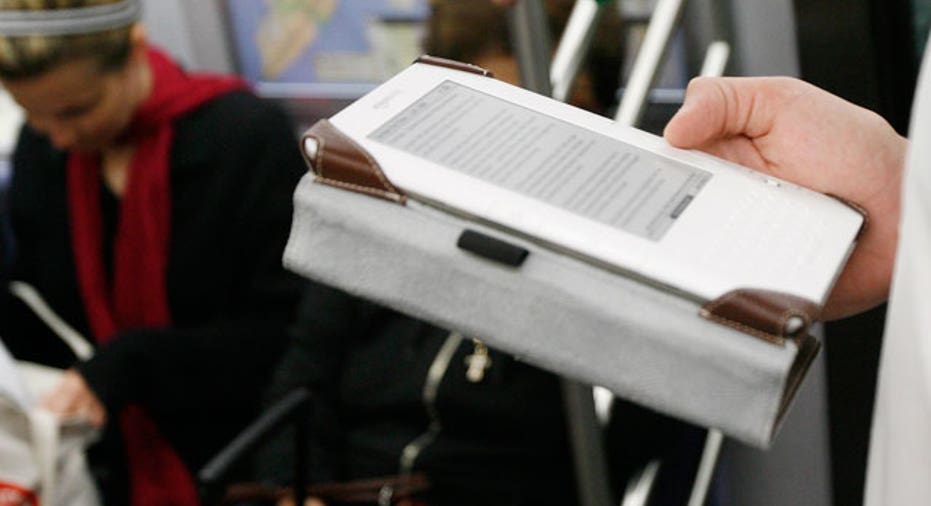 It seems the road to success in the ever-changing tech world is littered with cannibalization -- though not quite the kind associated with Hannibal Lecter.
Amazon (NASDAQ:AMZN) is reportedly in talks with book publishers to launch a Netflix-like subscription-based digital library that some say could take away from some of the success of its already thriving e-book business. That is to say, the first true digital bookstore, whose invention a decade ago not only snagged business from brick-and-mortar booksellers like Barnes & Noble (NYSE:BKS) and now-bankrupt Borders, but also from traditional libraries, is attempting to once again take a chunk out of the market through innovation.
Only this time, it may be stealing market space from itself.
I think Amazon understands they may cannibalize some of their current sales, said Rich Horwath, president of the Strategic Thinking Institute. But by doing this, it gives them a leg up on their competition.
Its that cannibalistic strategy that some industry observers say will ultimately lead to the long-term success of the business, the next necessary step for the tech behemoth as it struggles to compete against rival e-readers such as Barnes & Nobles Nook and establish a place in the already tight tablet market.
I think most great companies are looking to cannibalize themselves before other companies take away their business, Horwath said.
However, with the e-book business model mirroring the traditional paperback system, an innovative Netflix-like subscription model could turn the book industry on its head, by introducing all sorts of complexity to the market, said Tim Calkins, a clinical professor of marketing at the Kellogg School of Management.
The big challenge of the idea is that it will cannibalize the existing sales, particularly of older books Calkins said. The economics on the idea are really complicated and challenging.
If an online subscription model were to catch on -- which Calkins predicts would -- existing e-book businesses might be challenged as incentives to buy books, especially electronic books, declined. The industry could be forced to overcome a new sense of consumer demand where the only incentive to buy a book would be to own the physical copy, he said.
Yet, the company will undoubtedly take precautions to protect its current businesses against cannibalization, with some sources suggesting it would offer only older titles through the library so as to not impact new release sales on its traditional e-book platform, according to The Wall Street Journal.
Amazon takes a cut of every volume sold through its online business, so its probably in its best interest to adopt a service model to sell books that arent brisk movers or breakout new releases, said Scott Steinberg, head of the technology consulting firm TechSavvy.
Theres also the chance the service would only attract the most avid readers, the real hardcore consumers of fiction and nonfiction, Steinberg said, leaving recreational readers to Amazons more traditional e-books.
Even if the sectors model is altered, Amazon would still have a huge competitive advantage, Horwath said, since it would be the only company of its scale and breadth of product offerings to offer a wide-scale subscription-based digital library.
Barnes & Noble offers a simpler library service through OverDrive, however the service is very localized and dependent on a local librarys stack of e-books. And while Amazon recently launched a similar deal with OverDrive for the Kindle that is expected to touch more than 11,000 libraries, a subscription model for digital books would be different.
That type of service would allow Amazon to operate a sort of world library, according to TechnoBuffalo senior editor Emily Price, one that would have the potential to offer an unlimited number of titles with greater convenience.
Were Amazon to introduce a service of this nature, it would provide the opportunity to browse a large library virtually on demand from a variety of devices, Steinberg said.
Amazon declares war on Apple
While little details are known about the venture, it seems the service would offer a certain amount of book downloads a month through its existing $79-a-year Amazon Prime business. It would most definitely be offered through its soon-to-be-launched tablet and be compatible with the Kindle, industry experts say.
Amazon did not immediately respond to a request for comment.
Amazons entry into the Netflix-like subscription model for books and its potentially timely release with its iPad-rivaling tablet is part of a bigger battle thats raging right now between the digital retailer and tech heavyweight Apple (NASDAQ:AAPL), Calkins said.
Amazon has recognized that the only way you can compete with Apple is to combine devices and content, Calkins said. The fact that Amazon is rolling out a tablet shows they decided thats what they have to do that to keep up with Apple.
The service would help Amazon establish a key brand identity to differentiate its tablet from others already competing with the iPad, according to Steinberg.
This is just one arrow that Amazon can use to kind of fend off the iPad, he said. This is at least a good attempt to move their business forward.
Enticing the publishers
It is not clear whether Amazon will ever be able to launch an Amazon digital library for books as it still faces several hurdles such as getting approval from book publishers that have so far been aghast at the idea of having paper books devalued because of the service.
Smaller publishers would likely hop on board a service like this, while the publishing powerhouses would be reticent, according to Steinberg. Theres a good chance the larger players would dabble as Amazon e-books continue to surpass sales of paperbacks, he said.
With brick and mortars crumbling, distribution channels (for publishers) are looking increasingly thin, Steinberg said. This could open their volumes to a much wider audience, and theoretically better sales.
Amazon would be willing to offer a substantial premium to publishers that participate in the service, according to the Journal report, and it would reportedly limit the amount of free books customers could read each month.