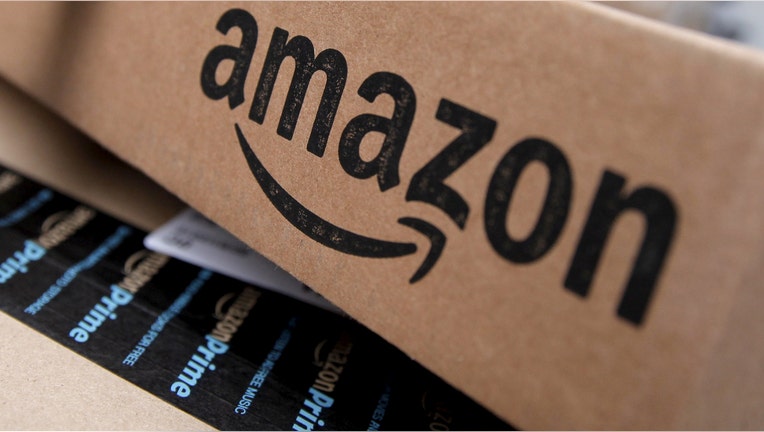 Amazon's very public and capitalistic outreach to all North American cities interested in hosting its second headquarters, or HQ2, has left some job experts questioning the e-commerce behemoth's true motives for such a hyped public auction.
By creating "straw men," or cities that think they have a shot at landing the deal, Amazon can up the ante for more tax breaks, according to Greg LeRoy, executive director of Good Jobs First, a Washington, D.C.-based fiscal watchdog nonprofit that tracks government subsidies.
"A savvy company like Amazon, with a sophisticated in-house site location department, likely already knows its short list of candidate locations, if not its top choice," LeRoy said.
Since 2000, Amazon has received more than $1 billion in local and state subsidies, according to Good Jobs First. LeRoy argues that this has helped the tech giant execute on its pursuit of market share dominance, in lieu of short-term profits.
According to Wall Street firm Needham & Co., the online retailer, which accounts for about 34% of U.S. online sales, should see its market share grow to about 50% by 2021. It may be closer than that already, as recent analysis by Slice Intelligence found that 43% of all online retail sales in the U.S. went through Amazon in 2016.
Meanwhile, traditional brick and mortars continue to struggle in 2017, with bankruptcies from retailers including Toys "R" Us and multiple store-closings from the likes of J.C. Penney (NYSE:JCP) and Payless, as many retail experts point the finger at Amazon's dominance for the ongoing disruption.
An Amazon spokesperson declined to comment to FOX Business on any matters related to the company's HQ2 process. Bids are due October 19.
This hasn't stopped a frenzy of municipalities hashing together HQ2 bids in hopes of luring to their home turf potentially 50,000 new jobs and $38 billion in growth opportunity, as promised by Amazon.
Joseph Parilla, a fellow in the Metropolitan Policy Program at the Brookings Institute, speculates that Amazon's choice to stage a public competition, as opposed to the typical private bidding corporations engage in with municipalities, could be some political posturing to protect it from backlash once it chooses a city.
Amazon is no stranger to public scrutiny and criticism of how the subsidies it receives from governments may benefit the company more than local residents.
In its "Empty Storefronts" report, consulting firm Civic Economics details the damage Amazon is causing to brick-and-mortar retailers and paints a not-so-rosy picture of Amazon's contributions to its host cities.
According to the report, in 2014, Amazon sold $44.1 billion worth of retail goods nationwide, all while avoiding $625 million in local and state taxes. These sales were the equivalent of 31,000 retail storefronts or 107 million square feet of commercial space, which might have paid $420 million in property taxes.
LeRoy questions why governments should jump through hoops to convince Amazon to move in. "Instead, why shouldn't Amazon pay an entry fee to help cushion the blow?"
Amazon estimates its investment in Seattle from 2010 to 2016 has resulted in an additional $3.8 billion to the city's economy. But, Seattle has also seen its share of problems since Amazon's arrival.
Seattle drivers spent an average of 55 hours in traffic in 2016, making it among the top 10 worst cities for congestion, according to INRIX.
And according to the Cost of Living Index data, Seattle now ranks among the top 10 most expensive cities in America. The Seattle-based real estate company Zillow published a report connecting the relationship between rising rents in the city and increased homelessness. Seattle ranks as having the third largest homeless population in the U.S., with an estimated 12,240 who have no permanent residence. Housing prices in the city also continue to soar, rising 14.3% in 2016, with Zillow predicting a rise of 5.9% within the next year.
Parilla also contends that initiating this state-vs.-state competition could be Amazon's way of narrowing down a short list it's already vetted internally.
"Putting cities through a rigorous test seems to be consistent with Amazon's ethos," said Parilla, noting that Amazon could be using this as a way to discover which localities really have "their acts together."
Regardless of which city wins HQ2, or why Amazon has chosen to initiate a public bidding war, Parilla hopes that cities and states will structure incentives and investments in their bid to Amazon that will maximize the public benefit.
"Local and state leaders should not lose focus on the fundamentals of economic growth and opportunity," Parilla said, which he said includes a well-educated workforce, strong universities, well-connected infrastructure and tolerant communities.